Surprise! Meg Ryan and John Mellencamp are engaged.
Ryan revealed the couple's happy news herself with an adorable illustration she shared Thursday on Instagram.
The hand-drawn image features a tousled-hair Ryan reaching out to hold hands with Mellencamp, who also holds a guitar.
"ENGAGED!" the "When Harry Met Sally" star captioned it.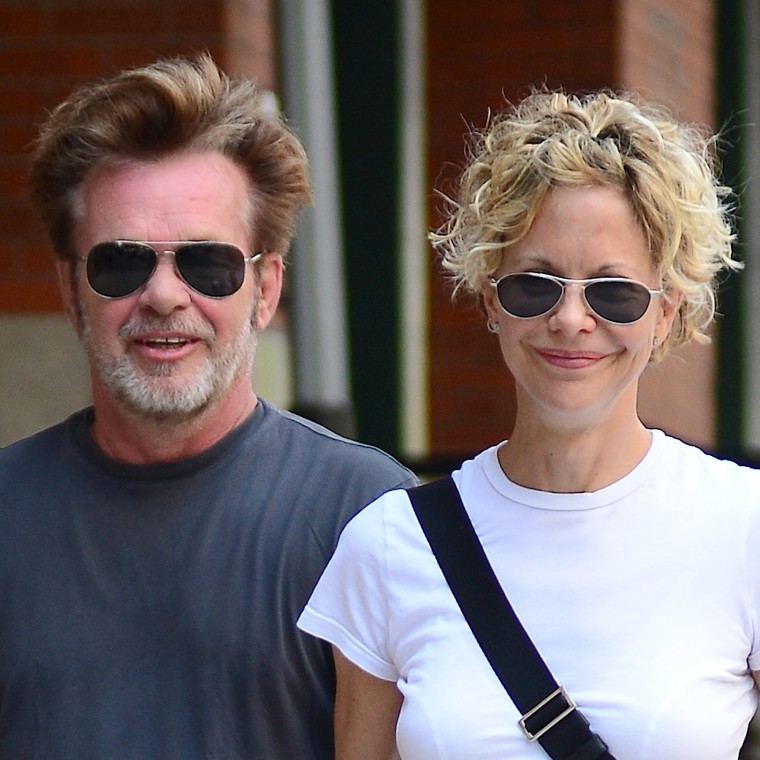 Ryan, 56, and Mellencamp, 67, first began dating back in 2010, calling it quits four years later. But apparently the flame between the two hadn't flickered out. They began dating again months later and split again in 2015.
Mellencamp moved on with supermodel Christie Brinkley, but after a year of dating, they parted ways as friends.
By March 2017, Mellencamp was making no secret of the fact that he still pined for Ryan.
The "Jack and Diane" singer went on Howard Stern's SiriusXM radio show and opened up about his true feelings. "Oh, women hate me. I loved Meg Ryan," he said. "She hates me to death."
The Grammy winner said Ryan likely got fed up with him because he's a handful. "I think it's because I'm a child. I throw fits, I gripe, I complain. I'm moody. Every bad thing that a fella can be, that's me," he revealed.
When Stern told the singer to reach out to Ryan, Mellencamp replied he had. "She just doesn't want anything to do with me," he said. "And I can't blame her."
But, evidently Ryan still had feelings, too. By May 2017, the pair had rekindled their romance, and have been going strong ever since!
Ryan was previously married to actor Dennis Quaid, while Mellencamp split with his third wife, model Elaine Irwin, in 2010.
Congrats, Meg and John on this wonderful news!