The new Disney-Pixar animated film "Soul" has won the hearts, minds, and well, souls, of the world.
Variety hailed it as "a whimsical, musical and boldly metaphysical dramedy about what makes each and everybody tick, featuring a cast of characters who don't have bodies at all." The main character in that cast is Joe Gardner, a middle school band teacher by day and jazz pianist by night. Voiced by Jamie Foxx, the character was somewhat based on real-life middle school teacher Dr. Peter Archer, who helped shape the character in more ways than one. From the Queens borough of New York City, the 58-year-old teacher dedicated his life not only to music, but also to inspiring young people to pursue the arts.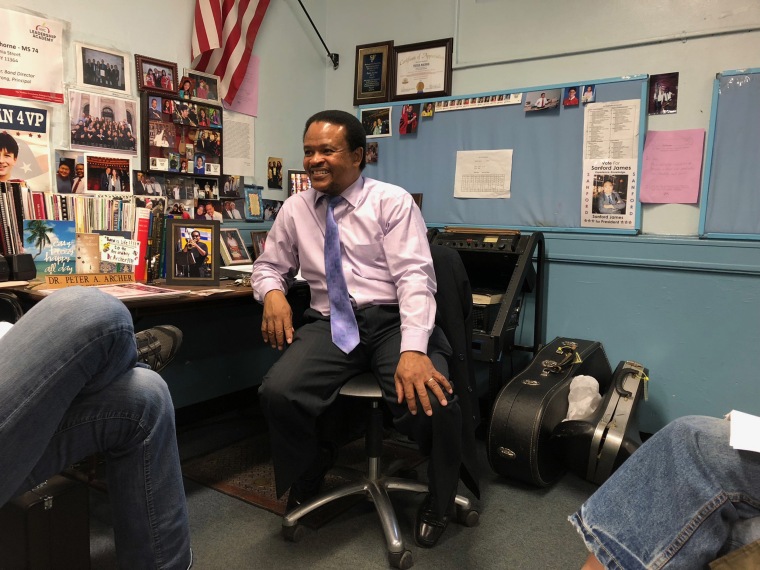 "It began with Pixar research," Dr. Archer told TODAY. "They found me out and conducted several trips to New York and brought me on board as a consultant to authenticate things a bit, because I am a middle school band teacher and I am also a professional musician."
"Soul" production assistants researched various middle schools in Queens, looking for a band teacher. After talking with a few schools, Dr. Archer was discovered to be the best fit."They wanted my perspective for the lead character in terms of the middle school experience as a band director, especially my longevity since I have been doing this for over three decades," he said. "So they wanted to understand how I balanced both a career as a performer and an educator as well."
His reaction when they reached out? Surprised, to say the least.
"I didn't see the email initially and the next day I received a phone call at school explaining everything and that they wanted me involved," he said. "They came to my school and they observed me in the classroom, and then we spoke about the project in detail, in terms of what I do and the connection to the story they wanted to tell."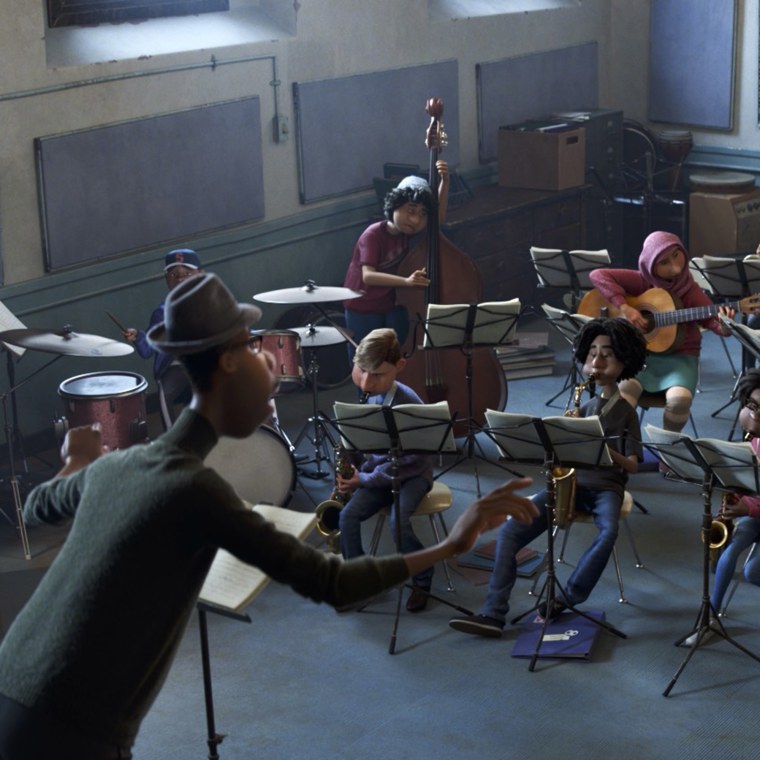 The film was first developed in 2016 by Academy Award winner Pete Docter, who previously had directed numerous other Disney-Pixar favorites like "Monsters, Inc.," "Up" and "Inside Out." Beginning in 2018, Docter and other animators began traveling to and from Archer's classroom at Nathaniel Hawthorne Middle School 74 in the Bayside neighborhood of Queens to better understand not only what he does but where he does it as well.
"The important thing was for them to really get a sense of a middle school band room environment to authenticate things in the film. So they came, took measurements and pictures and did drawings and everything," Dr. Archer explained. "Everything from the sound panel on the wall to pictures in the hallways to the pipes."
But sourcing inspiration went beyond that, as well.
"The teaching part was like finding my spark, and through that, I was able to help my students find their spark as well."
Dr. Peter Archer
"My passion for playing and then how the door opened up for me to get into teaching and it was important for them to understand that connection with Joe Gardner," Dr. Archer explained.
Like Gardner, while Dr. Archer taught for 34 years (he just retired in June 2020), he played professionally throughout his career as well. As a trumpeter, he performed in many esteemed venues throughout the New York City metropolitan area and abroad, including St. Patrick's Cathedral, the Cadet's Chapel at West Point Military Academy, even Carnegie Hall.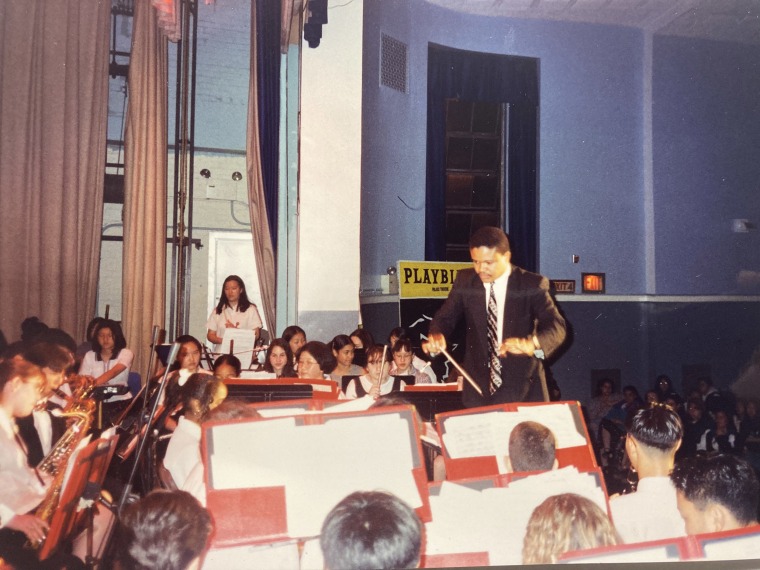 "My passion was just to play, similar to Joe's passion," Dr. Archer said. "That was initially my focus, my focus was solely on playing and actually the education part came about after. But when that door did open, I then found out that I identify myself with that as well, and I developed a love for teaching."
"However, I did not stop playing," he added. "The playing part enhanced the teaching, actually. And throughout the years, I brought into the classroom experiences, outside performing experiences with the children."
The film, which is available for streaming on Disney+, deals with some heavy themes about existentialism and the meaning of life. After getting his big break when he's older, Gardner dies, and his soul separates from his body and goes to the entryway for heaven. From there, a multitude of lessons and tests teach him that a life's passion (for him, music) doesn't have to be exactly what makes a person happy. It's a newer lesson derived from the oldest question in the world, which inspires kids just as much as it does adults.
"The teaching part was like finding my spark, and through that, I was able to help my students find their spark as well," Dr. Archer explained.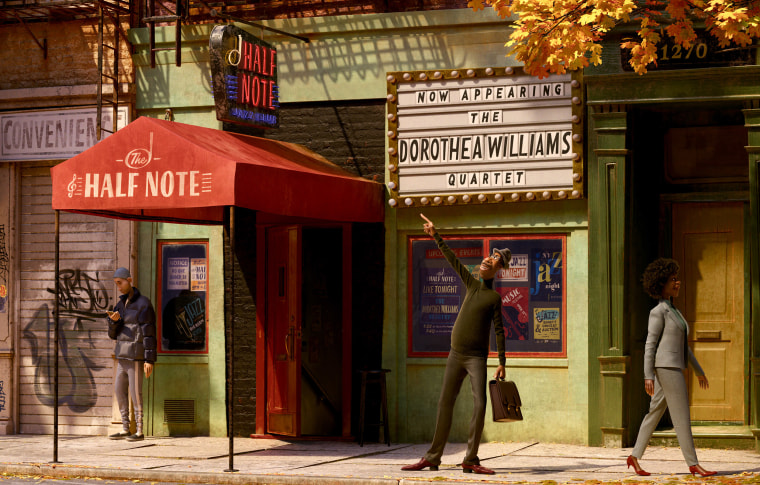 He is no longer teaching, but since the film came out in December 2020, Dr. Archer says that his students have been reaching out and congratulating him on his newfound "fame."
"I've especially been hearing from my first graduating class, so that's the class of 1987," he said. "It was really nice to hear positive feedback and just stories of from when they were in my class. They brought back memories and good times, and how the band experience helped them in so many positive ways. Some of them are professional musicians. A lot of them are not, but they still remember that music was a positive experience for them. They are very proud."
Dr. Archer says there is no better time than right now for this film and its accompanying message to be released to the world.
"In terms of what's going on right now, the pandemic and the condition of the world, the message is a crucial, positive story for everybody," he said. "This is what the world needs right now. For everyone to sit and watch and just pause and think about themselves in terms of what's important in life."
"While we should strive for excellence, while we should have goals, why we should pursue careers and so forth, what this film tells us is that we should not neglect the simple things. We should not neglect living, we should not neglect helping other people. We're here on Earth. Are we here just to center on ourselves, on our goals only? No, there's more than that. It's very important that people understand through the film that there's more to life. Life goes by pretty fast, so don't forget those simple joys."