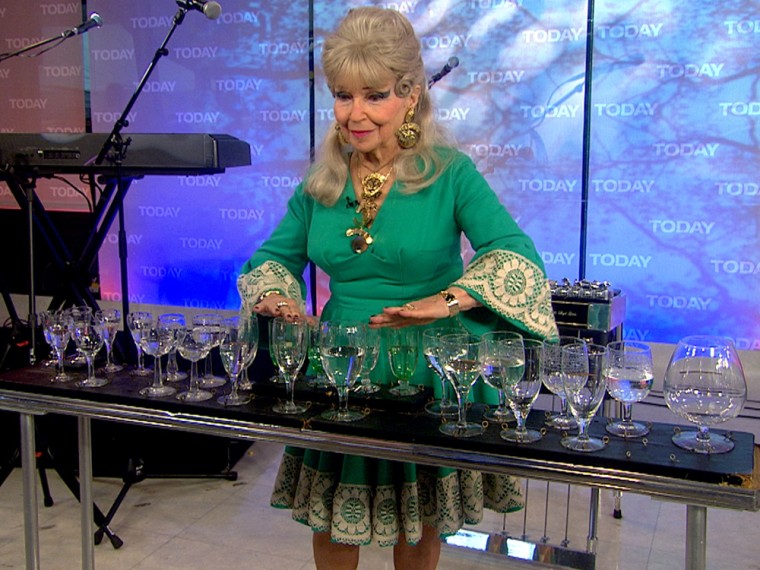 To celebrate Winesday Wednesday, Kathie Lee and Hoda welcomed Ms. Gloria Parker to the studio. The adorable, tiny lady is an expert player of the glasspiel, which is the process of coaxing tones from wine glasses with a moistened finger.
The ladies tried their hands (heh) at making sweet watery music, but sadly, they were mostly unsuccessful. Surprising, considering how well they know their way around a wine glass, but Gloria only makes it look easy — she learned the art from her Czech grandfather and has been playing since she was 8. She claims she can play any song on her 28 glasses, and took a request from KLG, who asked for "Somewhere" from West Side Story. Gloria nailed it, of course, so take that, Justin Bieber.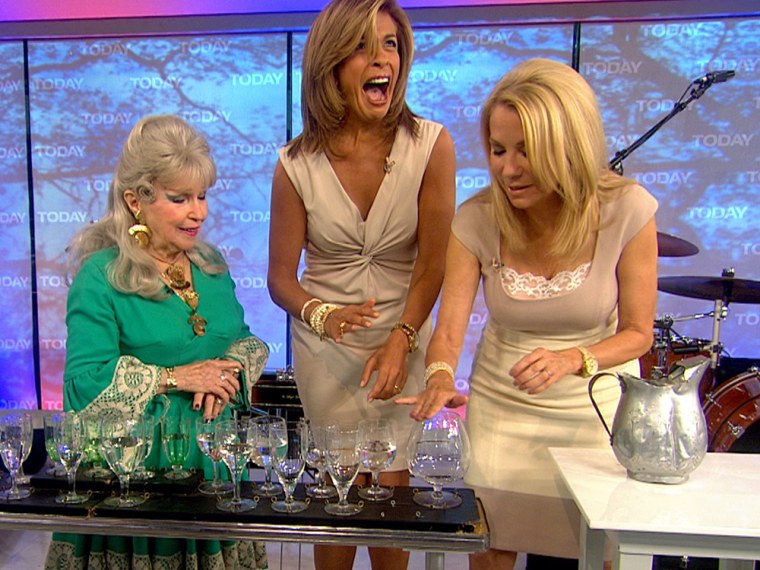 "Everybody has their purpose in life," KLG sighed. "And we know Gloria's."
"I wonder if she knows rap?" Hoda mused.
Julieanne Smolinski is a TODAY.com contributor. She is Googling "glasspiel lessons."
More: Wow! Turns out, you love to sleep in the nude