Ten years after they first "met" in the 2004 comedy "Mean Girls," actor Daniel Franzese has come out in a letter he wrote to Damian, the openly gay character he played in the film.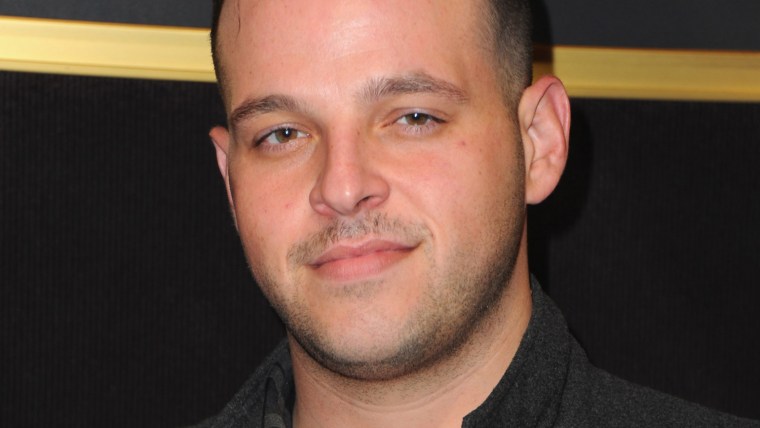 In the letter posted on the gay-culture website /bent on Tuesday, Franzese explained to the fictional Damian what it meant to play the character, what it did to his career and why it took him so long to come out of the closet.
"I was twenty-six; you were sixteen. You were proud of who you were; I was an insecure actor," Franzese wrote. "You became an iconic character that people looked up to; I wished I'd had you as a role model when I was younger. I might've been easier to be gay growing up. You WERE beautiful in every single way and words couldn't bring you down."
Franzese said he was "terrified" to play the part, but called Damian "a natural and true representation of a gay teenager — a character we laughed with instead of at."
"Mean Girls," written by Tina Fey and directed by Mark Waters, also starred Lindsay Lohan, Rachel McAdams and Lacy Chabert in the tale of high school social circles. The cult classic is often quoted, with Damian, for instance, being considered "too gay to function."
In his letter, Franzese said it took him so long to come out because he believed the role of Damian was costing him consideration for other acting jobs.
"When I first became an actor, I wanted to play lots of roles — Guidos, gangsters and goombahs were my specialty. So, would I be able to play all of those parts after portraying a sensitive, moisturizing, Ashton Kutcher-loving, pink-shirt-wearing kid? I was optimistic. Hollywood? Not so much. I was meeting a 'gay glass ceiling' in casting."
He said that he turned down offers to play flamboyant, stereotypical gay men and told Damian, "you had ruined my life and I was really pissed at you."
But, Franzese wrote, "It wasn't until years later that grown men started to coming up to me on the street — some of them in tears — and thanking me for being a role model to them. Telling me I gave them comfort not only being young and gay but also being a big dude. It was then that I realized how much of an impact YOU had made on them."
Franzese wrapped up his touching correspondence by telling Damian that, "looking back, it took YOU to teach me how to be proud of myself again. Being a queer artist is one of my favorite things about myself. I have always been different and that's rad."