Long before she was Sheldon's girlfriend on "The Big Bang Theory," Mayim Bialik was the fun-loving titular teen on "Blossom." She wore floppy hats, she owned a million outfits, she had an insatiable desire to dance ... in short, she was the coolest girl on TV.
Blossom also had a really cool family, and it's high time they had a reunion. Fortunately, Entertainment Weekly has delivered!
Bialik, 41, joined her on-screen brothers, Joey Lawrence (Joey) and Michael Stoyanov (Tony); her former TV dad, Ted Wass (Nick); and her TV BFF, Jenna von Oÿ (Six) for the photo shoot. (You can check out additional pics on EW.com)
In our opinionation, this is the best TV family reunion since Entertainment Weekly brought together the cast of "Family Matters" last week!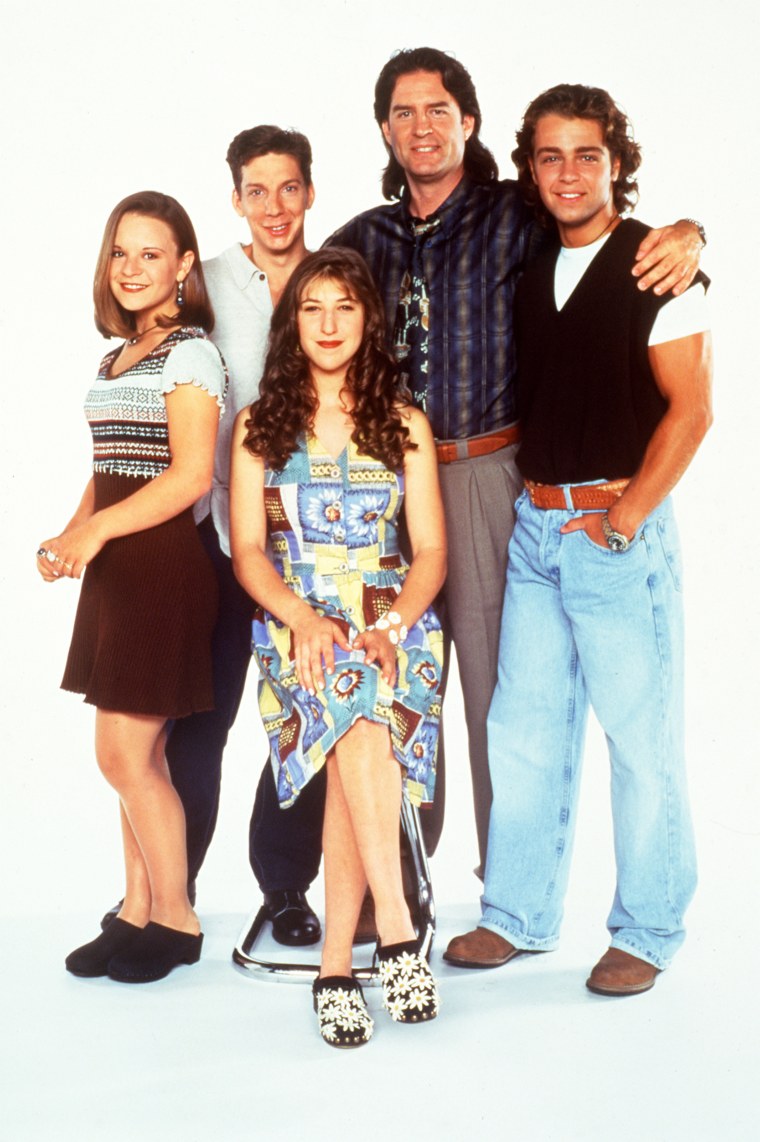 This isn't the first time that Blossom and company have reconvened since their show went off the air in 1995 after five seasons. In 2014, Bialik shared a photo of a reunion promoting the syndication of the beloved sitcom on the Hub network.
This summer, Lawrence teased fans with the possibility of a "Blossom" revival.
"Mayim and I talk frequently. Mayim is interested in doing some type of reunion with the show and so am I, if we can find the right piece and the right way in for a reboot/reunion, we're both open to it," he told Us Weekly in July. "There's a lot of talk around it, so we'll see!"
One can only hope that it happens. Until then, we'll just keep watching Blossom dance on YouTube.
Follow Shane Lou on Twitter.