Mayim Bialik is opening up about her grief following the tragic synagogue shooting in Pittsburgh that left 11 people dead.
"I am still trying to find ways to wrap my head around such a horrific act of anti-Semitism," the "Big Bang Theory" star, who is Jewish, wrote on her Grok Nation blog. "Even I have been surprised at how much this feels like it happened to my family."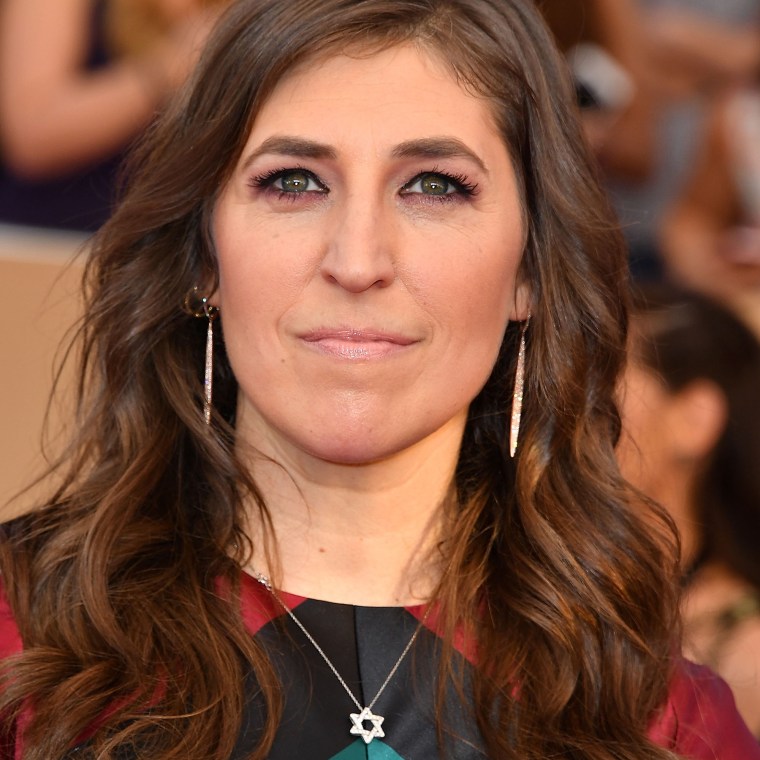 On Saturday, suspected shooter Robert Bowers opened fire at congregants at the Tree of Life synagogue in Pittsburgh's Squirrel Hill neighborhood. Eleven people were killed and 6 others injured. The shooting is being called the deadliest attack on Jewish people in U.S. history.
"Upon hearing the news," wrote Bialik, "I felt like getting on a plane to Pittsburgh. I felt like finding the head of the Federation or the Jewish Community Center and offering to come lend my support. I felt helpless. I felt scared. I felt let down by America."
"My grandparents came here to escape this," added the actress, whose family members immigrated to the United States to escape Hitler during World War II.
Bialik admitted the shooting has left her terrified, but said she wouldn't let the violence stop her from living normally.
"I am afraid to go to synagogue next Shabbos. But I will and I must. Because the hatred of Jews does not only exist at synagogue. It's everywhere. Hitler didn't care if you believed in Gd, and anti-Semites don't care either," she wrote.
"This one man chose to attack in a place of worship, but they will find us everywhere. And so we go on living," she added. "It's the same for the other targeted minorities whose places of worship have been attacked. We go on. We must."
Bialik said in time she hoped the shooting would renew discussions about gun control and mental illness. "But not now," she wrote, adding, "Now is the time for sadness."
"Yes, I feel protective," Bialik wrote in her closing. "Of my people. Of my identity, of my prayers, and of my people's story. We have been through so much. We have conquered and survived. We have heroes among us, and we have some who do not always exemplify our best intentions. We are a people like every other. We want to live and thrive."