It's been 28 years since Bette Midler and Barbara Hershey taught us just how many tears we could shed over a big screen BFF dramedy — but they weren't the only ones who made us feel the power of love and loss in "Beaches."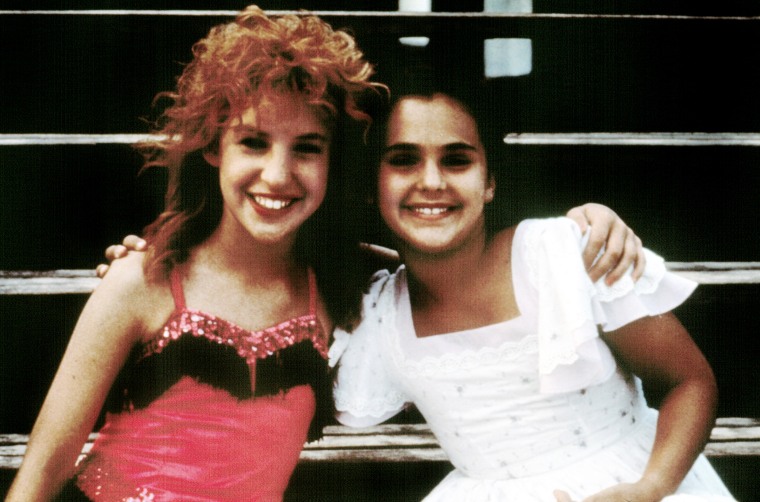 The veteran actresses played pals C.C. Bloom and Hillary Whitney in their adult years, but it was Mayim Bialik and Marcie Leeds who introduced us to the duo when they first met at the age of 11.
Now the kids are all grown up and taking us back to the beach!
Actually, they skipped the beach in a new clip made for Bialik's YouTube channel. But they reenacted the film's memorable opening moments all the same.
They even got back into their old costumes. Sort of.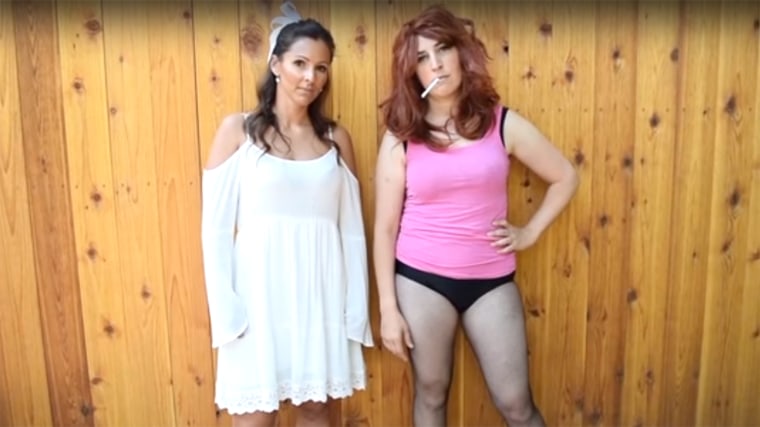 "I am none other than the fantastic, world-famous child wonder, C.C. Bloom," Bialik deadpans in the video. "Ta-da."
The re-shoot is really more of a send-up than faithful tribute, but for fans of the original, it's just as fun.
RELATED: Mayim Bialik on why 'Blossom' was 'groundbreaking,' where character would be now
The clip was more than a movie reunion for Bialik and Leeds. The two hadn't seen each other in decades because, not long after "Beaches," Leeds left the acting world behind — a decision she made after locking lips with a now-Oscar-winning actor.
"After 'Beaches,' I did an episode of 'Parenthood' with Leonardo DiCaprio," Leeds explained in an interview with Bialik for Grok Nation. "That was the first time I had kissed anyone and it was actually really heavy and weird for me, so I decided that having to deal with stuff like that was not what I wanted to do."
While that was a loss for showbiz, Leeds went on to become a gain for the medical community. She's now a surgeon in Arizona with an impressive history, having attended to the victims of the 2011 Tucson shooting — including Congresswoman Gabrielle Giffords.
Follow Ree Hines on Twitter.