Maureen McCormick seemed to be part of a perfect TV family on the classic sitcom "The Brady Bunch." But once the show ended, as she explained on "Dancing with the Stars" Monday night in an emotional pre-dance taped segment, she fell into drug addiction.
The reality dancing show's theme for Monday was "most memorable year" and McCormick, who played Marcia Brady on the sitcom, picked 1985 — the year she married her husband Michael Cummings.
McCormick admitted in the segment (which also included interviews with fellow "Brady" stars Christopher Knight and Florence Henderson) that she met Cummings right as she was coming out of a 5-year addiction to cocaine. "He really, really saved me from rock bottom," she said.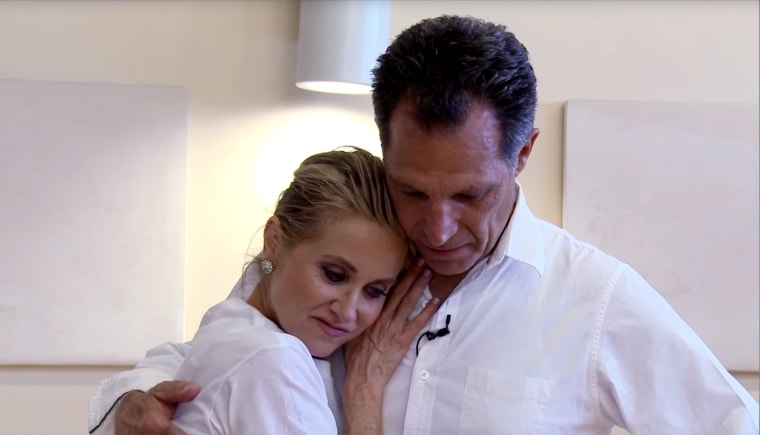 MORE: Maureen McCormick, TV's Marcia Brady, remembers Davy Jones
It's a topic she's discussed before; McCormick's 2008 memoir, "Here's the Story," revealed what the actress would do to feed her addiction, spiraling into bulimia and into a psych ward before finding rehab. She even traded sex for drugs.
"If there was coke, I had to stay up and do every last flake even if it meant going without sleep for days," she wrote in the book, as quoted in The Telegraph. "Nothing else mattered."
But today the 60-year-old has turned completely around and has a 27-year-old daughter, Natalie, with Cummings.
So it made a lot of sense for McCormick to pick 1985 as her most memorable year — and not the year she was cast as a Brady.
After the segment, McCormick and partner Artem Chigvintsev danced the Foxtrot to Dan + Shay's "From the Ground Up," and received a score of 24 from the judges. But you could see that all the validation she needed came from still being with Cummings after 31 years.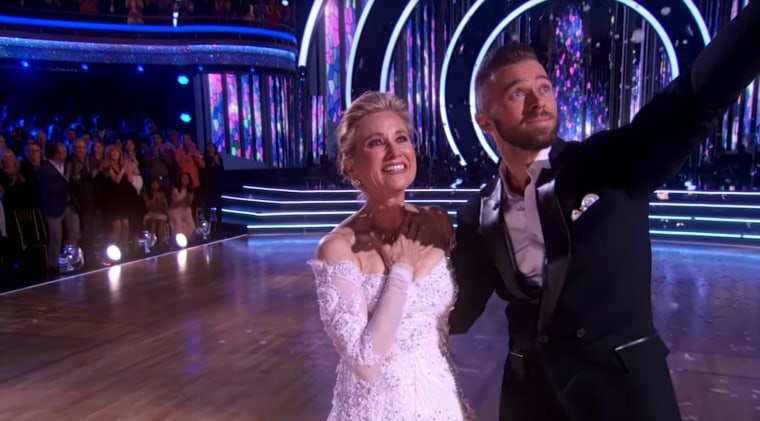 MORE: 'Marcia Brady' actress is still on outs with TV sister
And afterward, she got some support from fellow celebrities and fans alike:
Good luck, Maureen! You're already a winner to us.
Follow Randee Dawn on Twitter.