Alright alright alright, we'll miss him. Matthew McConaughey captivated theater audiences when he played veteran stripper Dallas in 2012's "Magic Mike." Warning the strip-club patrons that "the law says you cannot touch," he slyly added, "but I think I see a lotta lawbreakers up in this house tonight."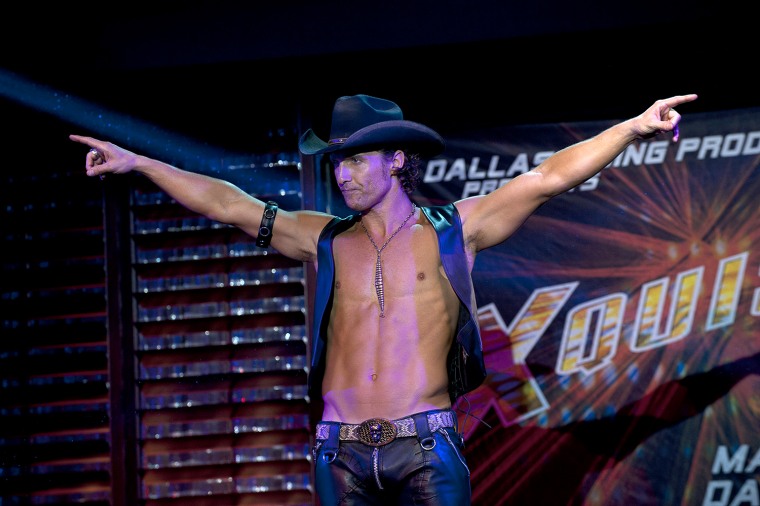 But McConaughey's trademark roguish charm will be missing from the hit film's sequel, "Magic Mike XXL," which is planned for a summer 2015 release.
Director Greg Jacobs confirmed to IndieWire that McConaughey won't be back, but did reveal some other tidbits about the highly anticipated release.
No McConaughey, but other familiar faces
McConaughey won't be there, but Channing Tatum, Matt Bomer and Joe Manganiello will be back. (Jacobs wouldn't reveal the names of new cast members.)
On the road
Jacobs was hesitant to reveal too much, but did say fans shouldn't expect the same film twice. "It's (a) road trip movie and put it this way, it's different enough that once you see it you'll understand why we made a sequel," he said. "No one will be accusing us of making the same movie twice."
A road trip movie, with strippers? It's been reported that the plot involves the "Magic Mike" dancers traveling from Tampa, Florida, to Myrtle Beach, South Carolina, for a convention. Because strippers have those too, you know.
Filming has begun
Steven Soderbergh is handling cinematography and editing, and he tweeted a photo of a slate showing filming beginning in Myrtle Beach in late August with the caption, "IT'S ON!" But Jacobs says that sneak peek was of second-unit footage, and the real shooting will begin later in September.
Follow Gael Fashingbauer Cooper on Google+.