Alright alright alright, it's Matthew McConaughey's 45th birthday. Who'd have thought that Wooderson from "Dazed and Confused" would become an acclaimed, Oscar-winning actor, named by TIME Magazine as one of the most influential people in the world? 
The easygoing actor, once known for playing bongo drums while naked, has come a long way from "Dazed and Confused." He's earned raves for roles in "The Wolf of Wall Street" and "Dallas Buyers Club."
We can't possibly sum up all our favorite McConaughey parts and lines, and he keeps adding to the list, what with "Interstellar" coming out this week, his famed chest-thumping in "Wolf of Wall Street," and his much-parodied Lincoln commercial still earning buzz. But here are four of our favorite McConaughey lines.

'Dazed and Confused'
We love "Dazed" for many reasons, including that it was the origin of the Doors-inspired "Alright alright alright." But the classic Wooderson line from that 1993 film has to be when he reveals the benefits to being a high-school grad still hanging around your alma mater: "That's what I love about these high school girls, man. I get older, they stay the same age."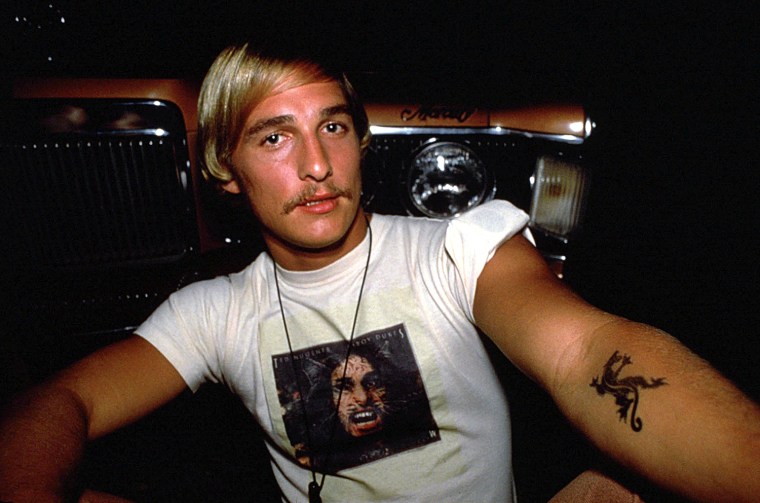 'Magic Mike'
McConaughey's Dallas doesn't get title billing in "Magic Mike" (Channing Tatum plays Mike). But he gets perhaps the biggest reaction of the night when he tells a strip-club audience, in full McConaughey drawl: "Fact is, the law says you cannot touch! But I think I see a lotta lawbreakers up in this house tonight."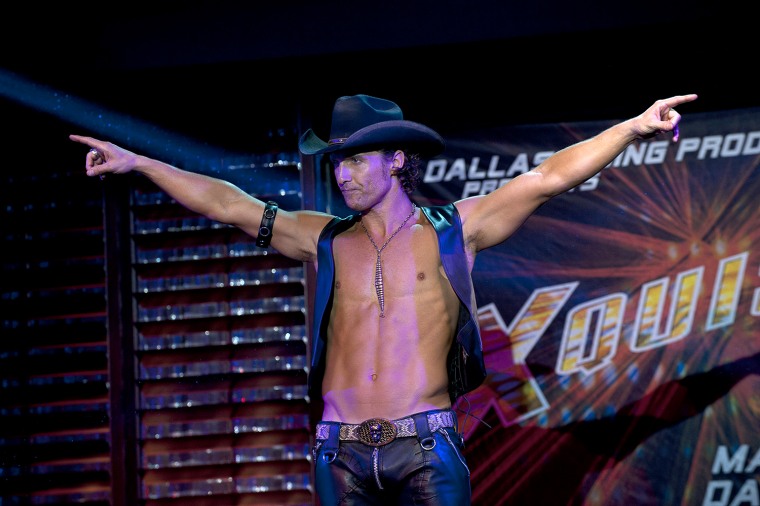 'True Detective'
McConaughey and Woody Harrelson swing wildly in age across the special HBO series "True Detective," jumping between their lives as sharp detectives on a troubling case in 1995, to beaten-down men in 2012. It's McConaughey's Rust Cohle who gets the most amazing lines, including one that became an Internet meme. "Someone once told me, 'Time is a flat circle,'" he muses, remembering a past case. "Everything we've ever done or will do, we're gonna do over and over and over again."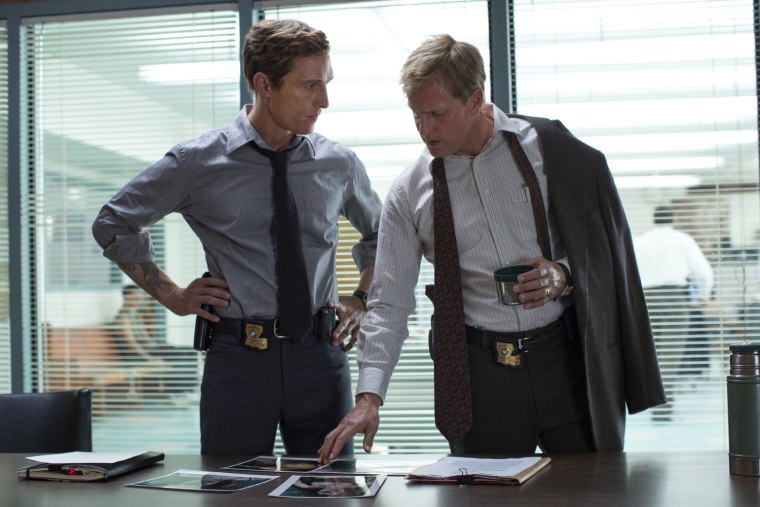 'Dallas Buyers Club'
McConaughey won his best-actor Oscar for playing Ron Woodruff in "Dallas Buyers Club." As Woodruff, a cranky Texan who was diagnosed with HIV in the 1980s and smuggled drugs into the country to treat the disease, he had some snarky flippant lines, but it's one of his softer ones that stays with us. Says Woodruff to Jennifer Garner's Dr. Eve Saks: "Sometimes I just feel like I'm fighting for a life I just ain't got time to live."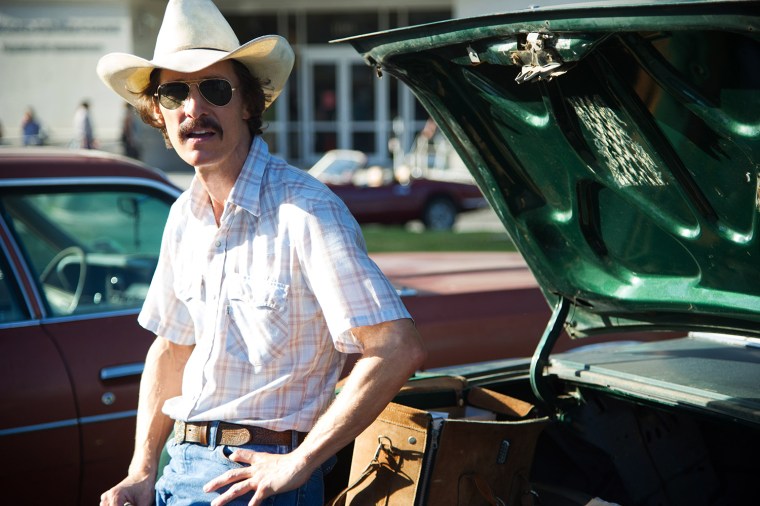 Follow Gael Fashingbauer Cooper on Google+.