Matthew McConaughey really likes to get into character, and for the Oscar winner that means more than just adopting a new manner, voice and wardrobe.
For the right role, he'll even undergo a complete physical transformation.
That's what he did when he dropped 47 pounds for his part in "Dallas Buyers Club." And now he's transformed again, becoming almost unrecognizable for his next movie, "Gold."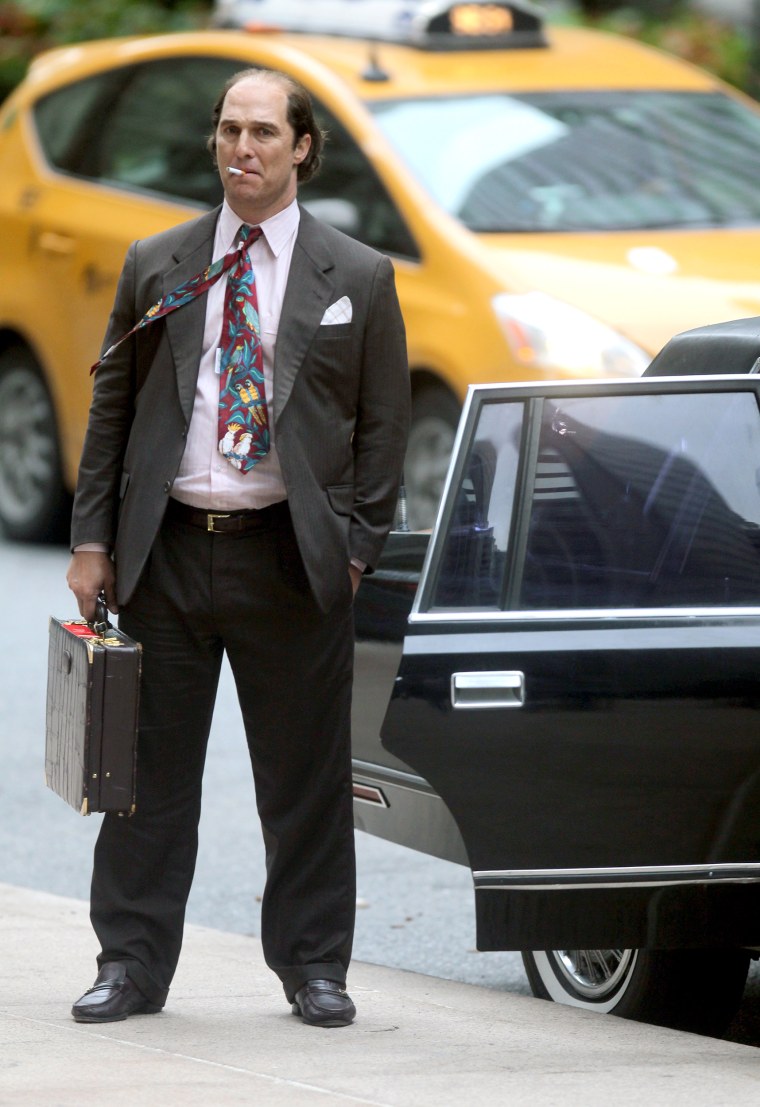 But this time McConaughey didn't have to skip any meals for his makeover. Instead the actor added a few pounds and lost a whole lot of hair.
MORE: 'Alright!' Matthew McConaughey's 'Dazed and Confused' audition tape revealed
While the first shots from the set show him on the streets of New York, McConaughey's character will spend plenty of time in the jungles of Indonesia for the film, as he embarks on a quest for — you guessed it! — gold.
"Gold" will hit theaters in 2016.