Matthew Broderick is joining "The Conners"!
The actor will guest-star on the new "Roseanne" spinoff to play Peter, a love interest for Aunt Jackie, played by Broderick's fellow two-time Tony winner Laurie Metcalf, ABC confirmed to TODAY.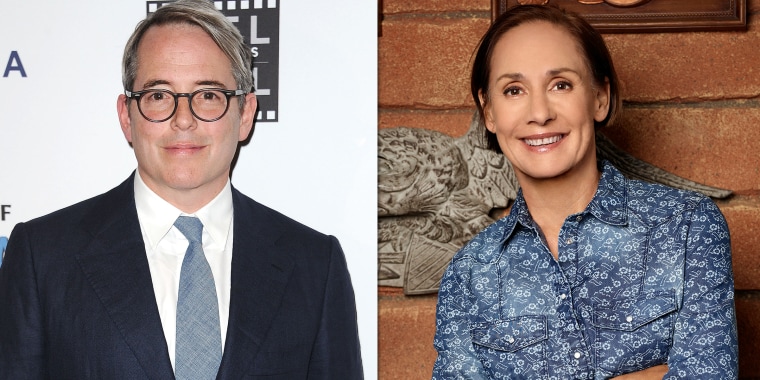 The screen and stage star, 56, makes his debut on the show's Halloween episode airing Oct. 30. Whether Broderick sticks around Lanford and finds love with Aunt Jackie is unclear. However, the busy actor recently joined the cast of Netflix's new apocalyptic dramedy "Daybreak," based on the trippy graphic novel by Brian Ralph.
Broderick's joins a growing list of Hollywood stars stopping by the Conner home this season.
On this week's episode, fans will see "Roseanne" alum Johnny Galecki return as Darlene's (Sara Gilbert) ex-husband David Healy. Oscar nominee Juliette Lewis will appear as David's new girlfriend, Blue, and funnyman Justin Long will play a character named Neil — a possible new suitor for Darlene.
Speaking of Aunt Jackie, earlier this month TV Line reported that "Saving Silverman" star Steve Zahn will guest-star as another love interest for the character. So which guy will Jackie choose?
Guess we'll just have to tune in and see!
"The Conners" airs Tuesday at 8 p.m. ET on ABC.