An episode of "Friends" called "The One Where No One's Ready" features what might be the most memorable feud in the history of the show, wherein Joey and Chandler battle over a comfy chair.
It led to bickering, flinging hummus, hiding underwear and, of course, Joey doing lunges while "going commando" in his pal's clothes — all of his clothes.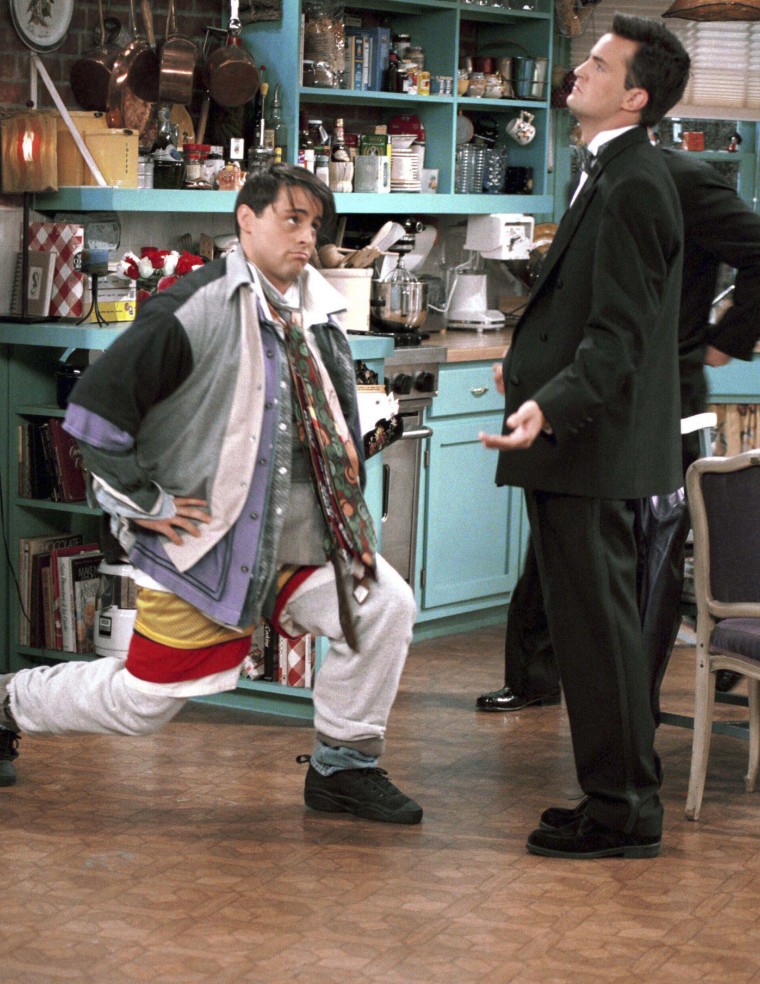 But what even the most faithful fan may not know is that it also led to a real-life injury for Joey star Matt LeBlanc.
The actor appeared on Monday night's "Jimmy Kimmel Live" and shared the painful memory of that "Friends" fight gone wrong.
"We both look at each other, look at the chair, and neither one of us are sitting in it," he recalled of the scene with co-star Matthew Perry. "So we both race to the chair, and I have to step over the coffee table and land on this big, huge comfortable chair. I don't even think it qualifies as a stunt."
But while the not-a-stunt was no problem for Perry, LeBlanc wasn't so lucky.
"Somehow I ended up completely upside down," he explained. "I was going to land on my head between the table and the chair, so I put my arm up to break my fall and exploded my shoulder."
Kimmel's audience groaned just hearing about it, but the crowd present when they filmed the episode thought it was all part of the act as LeBlanc staggered off stage.
And, eventually, it became part of the act.
In subsequent episodes, LeBlanc sported a sling due to his dislocated shoulder, but the writers created a more believable reason for his character's injury — goofy Joey just got hurt by jumping up and down on a bed.