We all know Joey from "Friends" doesn't share food — but Matt LeBlanc does, much to his chagrin.
As a guest on Friday's episode of "The Graham Norton Show," the actor revealed a pretty gross — but also delightful — behind-the-scenes fact from the show. More specifically, LeBlanc shared his traumatic experience eating that infamous meat trifle.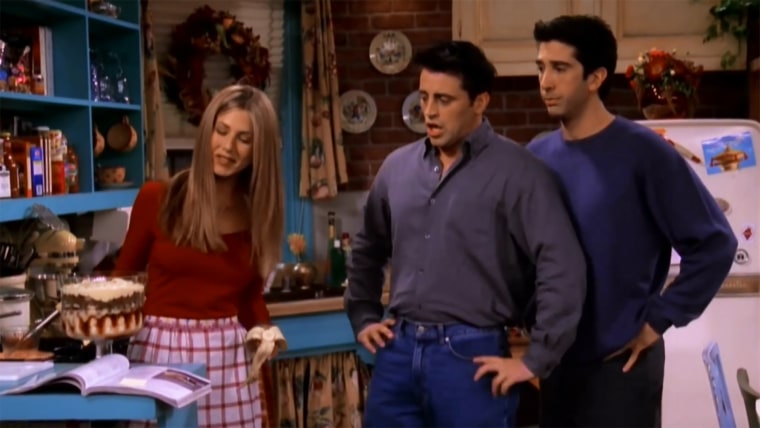 Fans of the hit '90s sitcom will remember the failed Thanksgiving dessert with fondness. Due to a cookbook mix-up, Rachel, played by Jennifer Aniston, accidentally made half an English trifle and half a shepherd's pie. Ross (David Schwimmer) reacted with disgust, while Joey (LeBlanc) cheerfully accepted it. (Never forget: "Custard, good ... jam, good ... meat, GOOD!")
As it turns out, Ross' assessment that the dish "tastes like feet" might have been more accurate in real life.
"It was a really funny story," LeBlanc told Norton. He explained that the trifle the actors ate was actually just whipped cream and bananas — but thanks to Schwimmer, things took a turn for the disgusting.
"There was too much on his plate," LeBlanc recalled. "So he starts to eat it all and he can't finish it and he starts laughing, so we cut. As we're cutting, he kind of spits it back on his plate. I'm sitting right next to him, and I'm looking the other way. I didn't see him spit it back on his plate."
The worst part? Not one of his co-stars gave LeBlanc a heads up.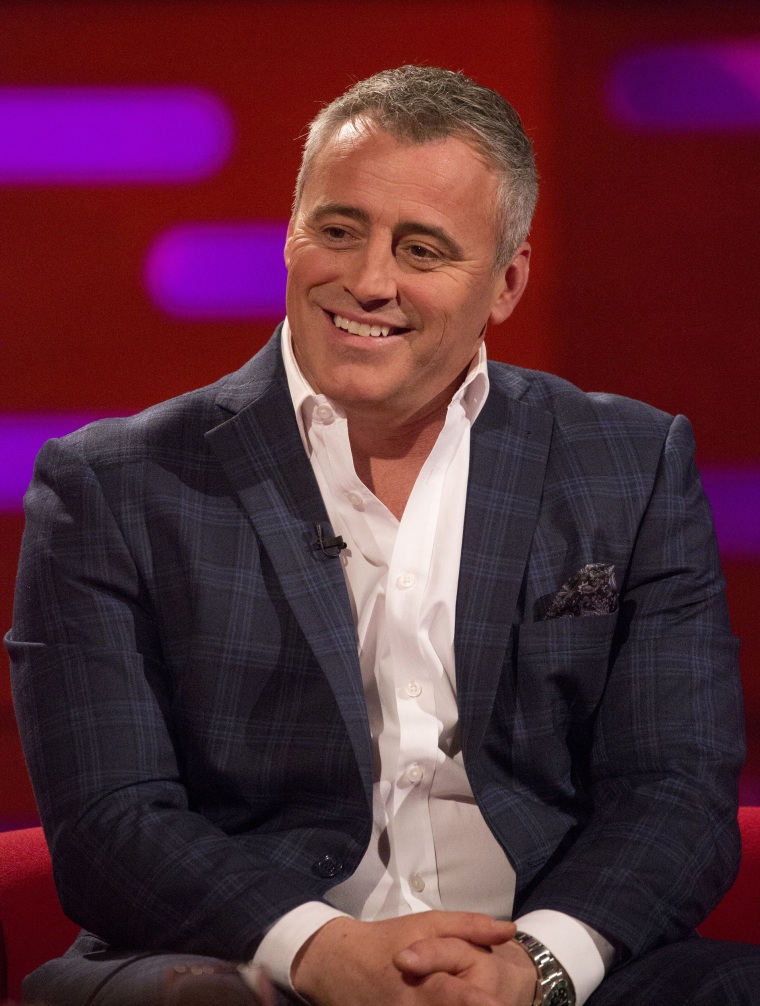 "I scrape some on my plate," the actor continued. "And I go, 'Here, let's go again.' And we go again. And I'm eating it and we finished the take. No one says anything to me."
In fact, LeBlanc didn't find out that he ate Schwimmer's regurgitated trifle until they watched the blooper reel later.
Talk about method acting! But that probably won't help LeBlanc get on board with a "Friends" revival.