It takes a lot of balls to go after the Queen of Prankdom, Ellen DeGeneres. Fortunately, TODAY's Matt Lauer had about 20,000 to spare.
Pingpong balls, that is.
Following weeks of altered video in which DeGeneres regularly pasted Lauer's (and Al Roker's!) heads on other folks' bodies and intimated they were into the fetish games of "Fifty Shades of Grey," Lauer threw down the gauntlet early in March and declared it was payback time, even soliciting viewers' suggestions to properly take revenge.
And on TODAY Thursday, he revealed how he got her back: by filling her SUV to the brim with thousands and thousands of pingpong balls (plus a cardboard cutout of himself so she'd know exactly who the "gift" came from).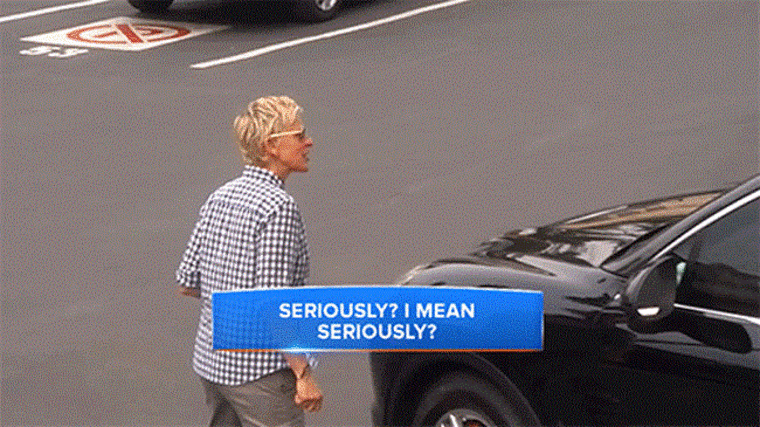 The payoff is very, very sweet. After DeGeneres discovered what went on in her car, she opened the doors on one side and cried, "Damn, you, Lauer! He's littering. This is against the law!"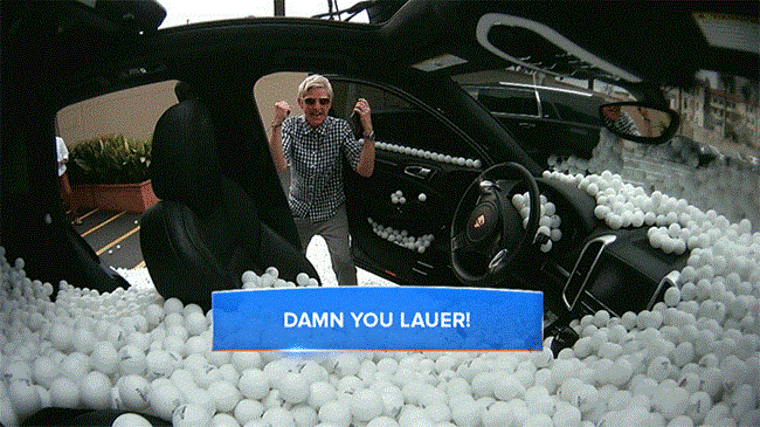 Handed an iPad, DeGeneres and Lauer then shared a conversation. "What is that behind you? It looks like a real mess," he noted.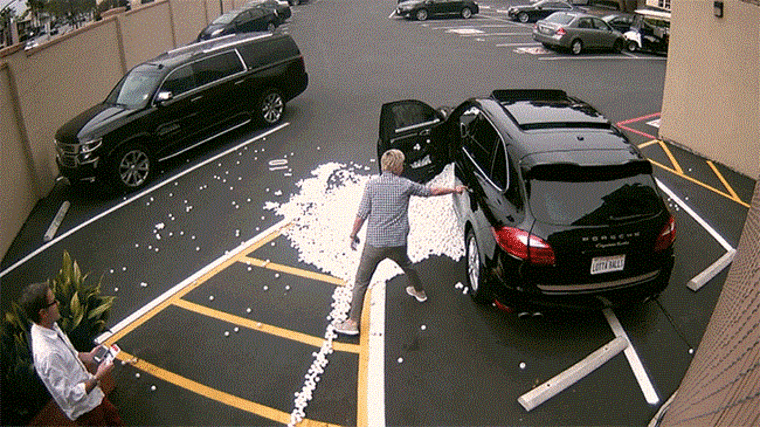 "Hilarious, but I suggest you watch the show tomorrow because I got you again today on the show I just did," she warned.
So she did! In DeGeneres' latest clip, instead of being a big fan of "Fifty Shades," Lauer is shown as a friend with benefits of recent guest Florence Henderson. (Best moment: the bra that lands on Roker's head.)
But back to the No. 1 prank of the day. Lauer told DeGeneres he'd have to skip her latest clip: "I'm entering the witness protection program in the morning."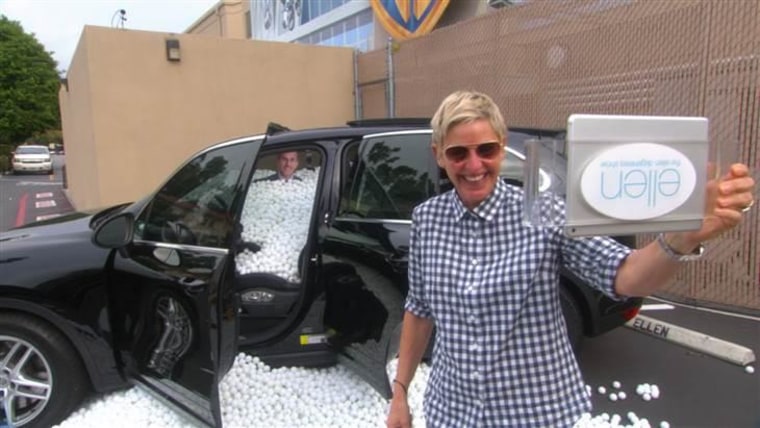 He may need to. Just before they both signed off with professions of adoration and love, DeGeneres told Lauer, "Now it's on. Before it was fun and games, it was jokes. But now it is on, Lauer."
The Kraken awakes! And we eagerly await the next chapter in the saga.