Will the Twizzler Challenge become this year's Ice Bucket Challenge? If the TODAY anchors have their way, then yes.
While people have likely been sharing Twizzlers in this fashion — eating it "Lady and the Tramp"-style end to end with a pal — for years, now the amusingly intimate interaction is going viral for a good cause: to raise awareness of (and money for) autism.
It all started in early March, when Willie Geist was challenged at Comedy Central's 6th biennial "Night of Too Many Stars: America Comes Together for Autism" to sit down with "Orange Is the New Black" star Uzo Aduba to share a delicious slice of the licorice (they'd been dared by a Twitter user to use the stunt to raise money on the show).
And on TODAY Tuesday, Geist and Meredith Vieira — who took the challenge themselves on her show March 12, after which she donated $5,000 to New York Collaborates for Autism — laid down the gauntlet for Matt Lauer and Kathie Lee Gifford!
"Your world is gonna be on fire!" Gifford told Lauer jokingly, echoing a statement recently made in a different context by Senator Ted Cruz, as she strolled out on the set to take a Twizzler in hand.
And they did it!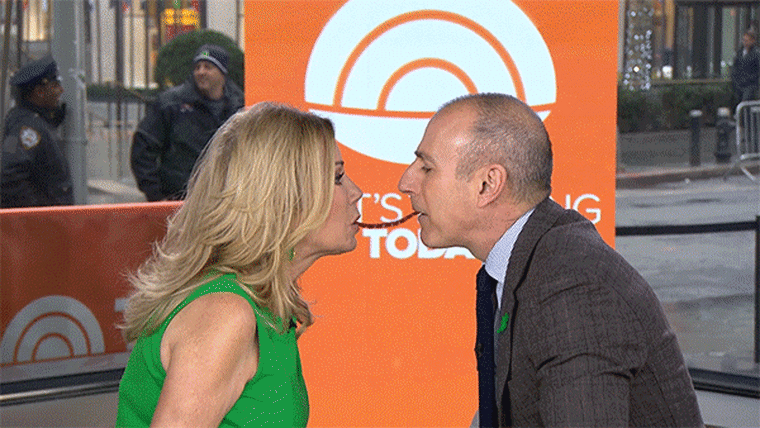 Afterward, they hugged and Gifford nominated Regis Philbin and Hoda Kotb to take the challenge next. And then Lauer had a great idea.
On Monday, "Mad Men's" Jon Hamm and John Slattery will be visiting 1A to discuss their show's final episodes. So he nominated them!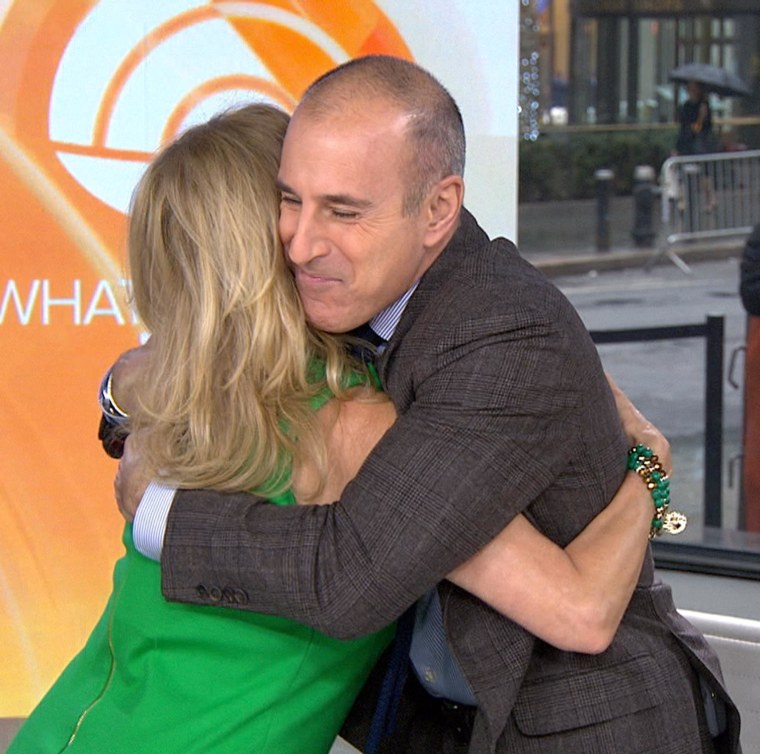 Savannah Guthrie nominated herself as an understudy, should Hamm require one. Now that's some madness we're setting our DVRs for.
Want to know how to be part of the challenge yourself? Go here to find out where to donate and how to throw your video into the #TwizzlerChallenge stream!