Have you finished cleaning up your red room? Completed the buffing of your leather ... um, items? Good! Then you're all set for Thursday, when EL James' new book "Grey" (a retelling of the "Fifty Shades of Grey" stories from Christian's point of view) will be published!
But on TODAY Wednesday, Matt Lauer got a special present from Carson Daly: an early copy of the book, for his reading pleasure.
Looked like Savannah Guthrie wanted it pretty badly, though. She reached for it only to have Matt yank it away. Sheer torture!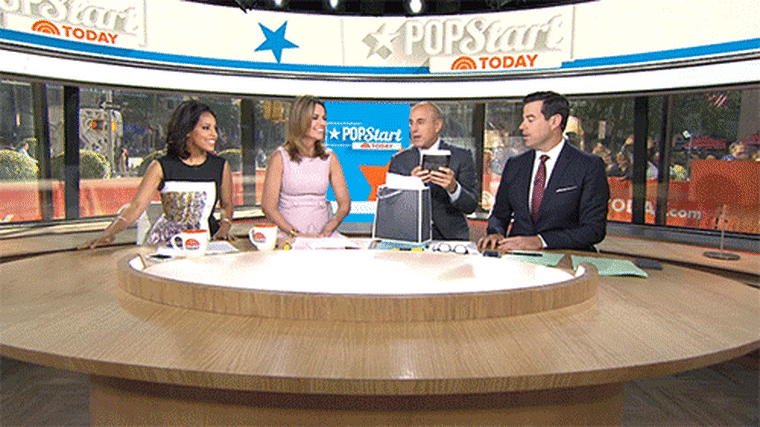 So get ready, "Grey" fans, your time has almost arrived.