It's Halloween, which means that once again Matt Lauer is embracing his feminine side.
The TODAY anchor has already been there and done that when it comes to dressing up as Jennifer Lopez in 2000: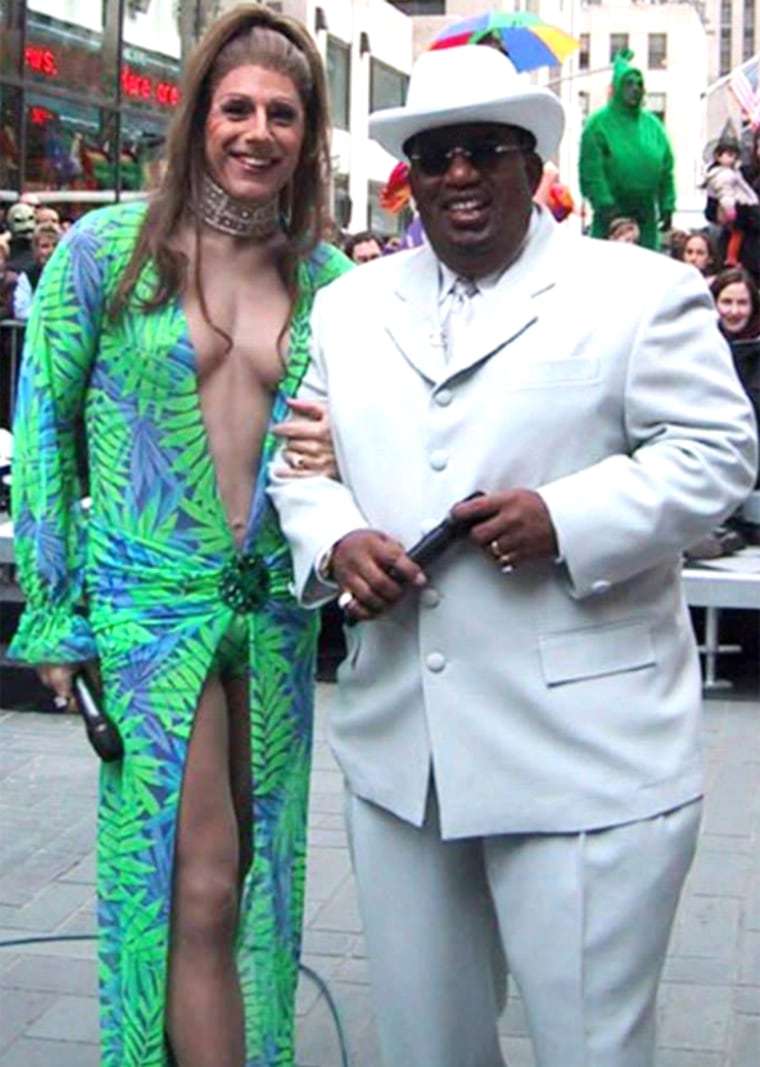 Paris Hilton in 2004: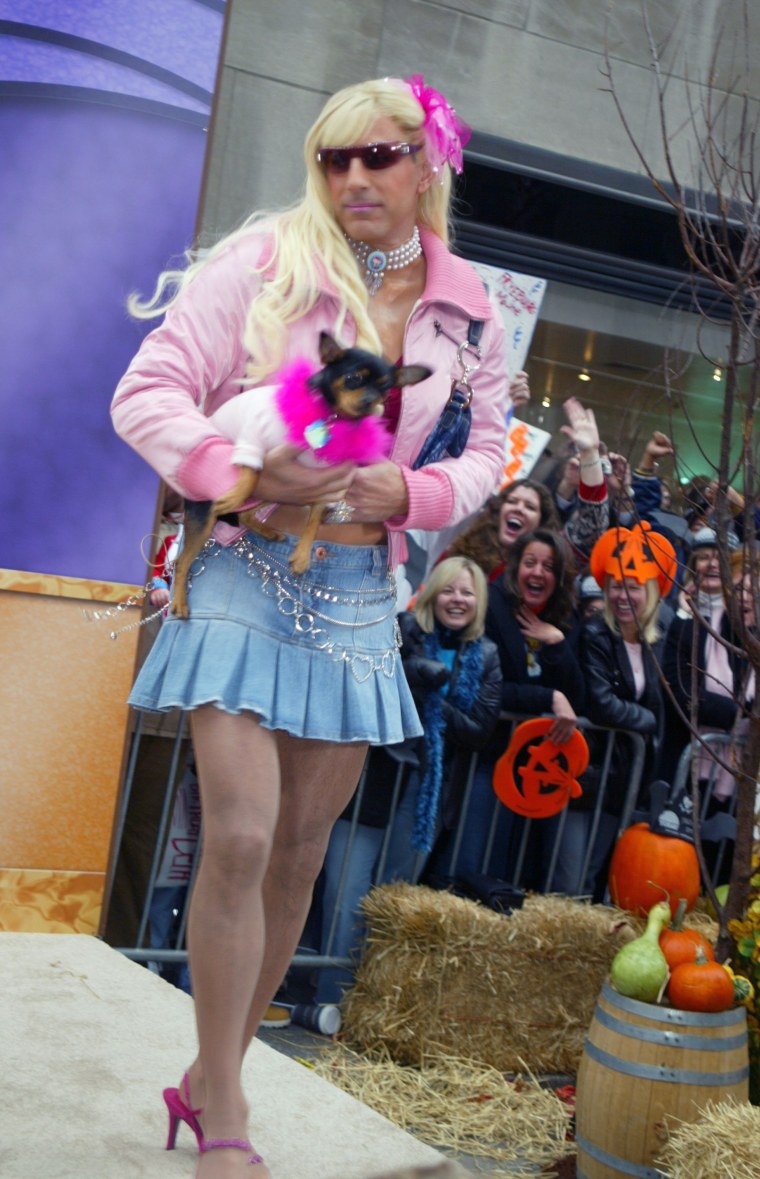 He ran in slow motion on the beach as Pamela Anderson's C.J. from "Baywatch" in 2013: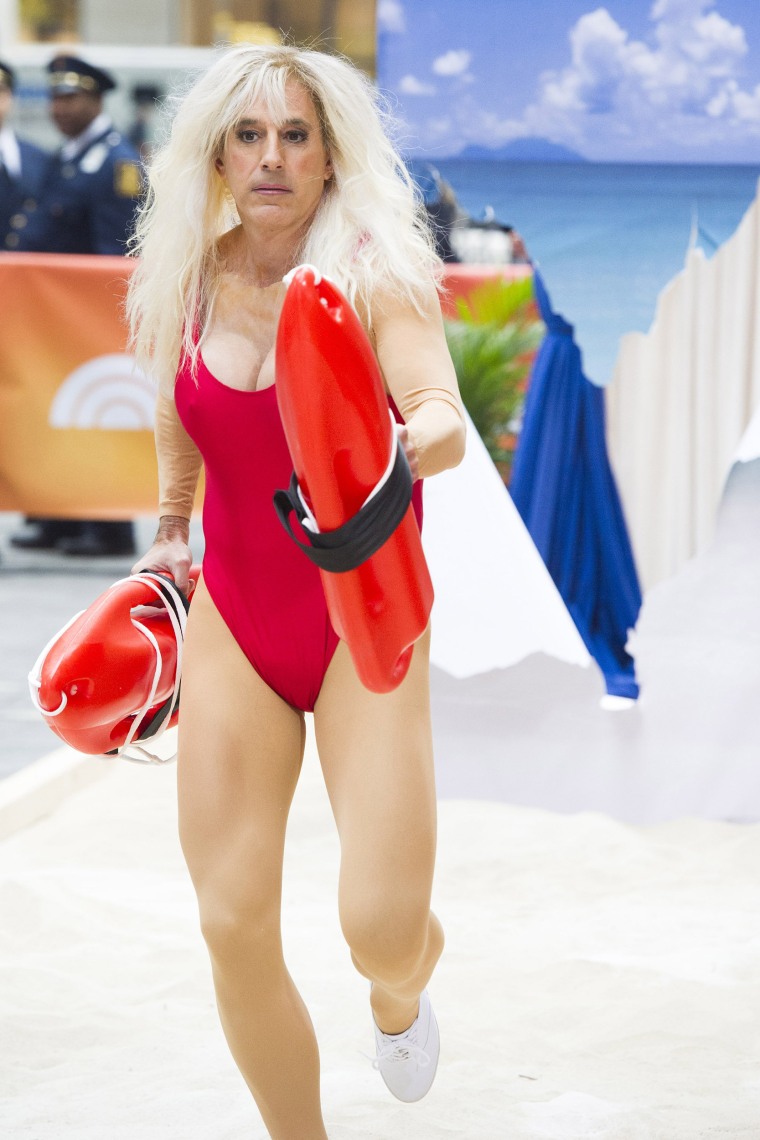 And perhaps his most terrifying costume, Lucy van Pelt from the "Peanuts" in 2015: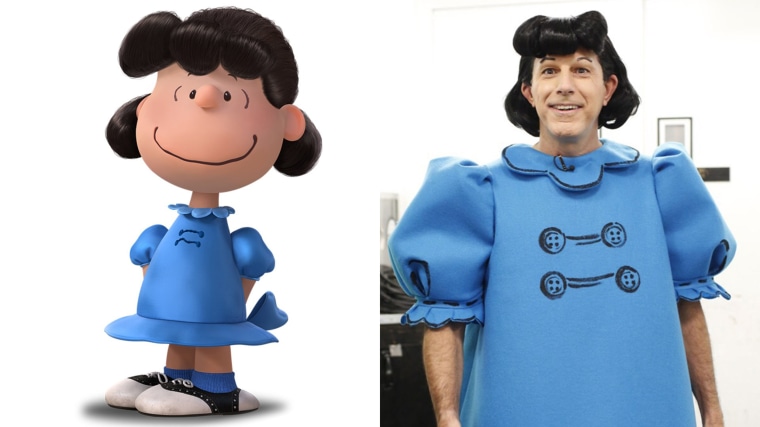 He embraced his Jerry Seinfeld look-alike status for TODAY's homage to the '90s last year, but this year he went back to his female-centric Halloween roots by donning big hair and high heels to become the legendary Dolly Parton.
To help him figure out just how to transform into the country music icon, he said hello to Dolly herself.
"Am I OK with it?'' she said. "I'm here to teach you how to do it!"
The 71-year-old Country Music Hall of Famer brought out her giant "Dolly starter kit" featuring big hair, a "Botox gun," and the "Boob Tube" to help him look like he could walk right out on stage and belt out "9 to 5."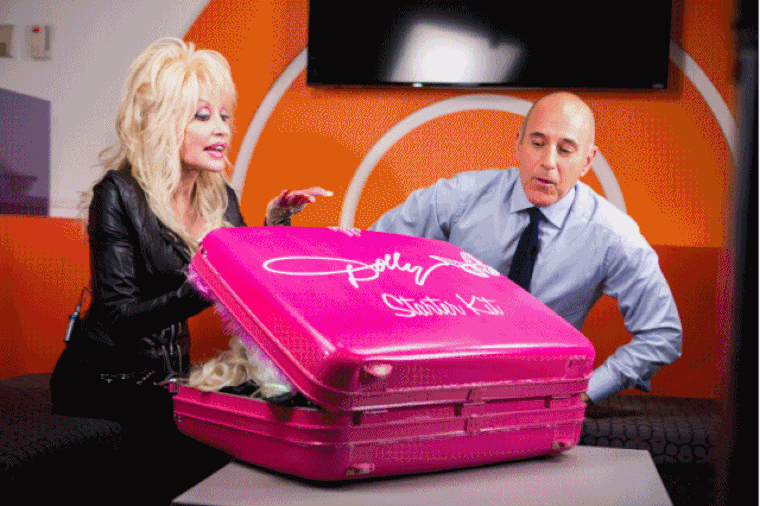 It's not just about dressing like Dolly, though. Matt also had to learn how to strut like her.
"There's a little bit of hillbilly swag,'' she said while demonstrating. "It's kind of between a lope and a sexy drag."
Matt's homage to Dolly as part of TODAY's country music-themed Halloween came six days after she joined fellow country legend Kenny Rogers on stage for his retirement concert in Nashville.
The two appeared on TODAY last week to talk about making hits together and why they never became a couple.
Savannah Guthrie filled the shoes of Dolly's famous duet partner on Tuesday by dressing up as Rogers. They were joined by Al Roker as Willie Nelson, Hoda Kotb as Blake Shelton, Kathie Lee Gifford as Miley Cyrus, Carson Daly as Billy Ray Cyrus, and Megyn Kelly as Shania Twain.
Follow TODAY.com writer Scott Stump on Twitter.