Could it be? Is it really over? After months of video mockups and billboard retribution, Matt Lauer and Ellen DeGeneres decided to put the pranks to rest at The Daytime Emmy Awards Sunday night.
Sort of.
As the ceremony opened, the TODAY anchor stood alongside DeGeneres in a pre-taped intro, and vowed that "in the spirit of the Daytime Emmys, Ellen and I are here to announce we are officially ending our prank war." But no sooner were the words out of his mouth than the clothes were off his body.
Yes, DeGeneres was at it again with her video trickery. But at least it was all for a good cause.
"Matt has generously offered to donate $1,000 of his own money to charity any time one of y'all thank Matt Lauer in your speech tonight," DeGeneres said while Lauer digitally gyrated beside her.
And the stars took that offer seriously, quickly making Lauer the most thanked person of the night.
When "Entertainment Tonight's" Nancy O'Dell hit the stage for the show's entertainment news program honor, she thanked Lauer three times.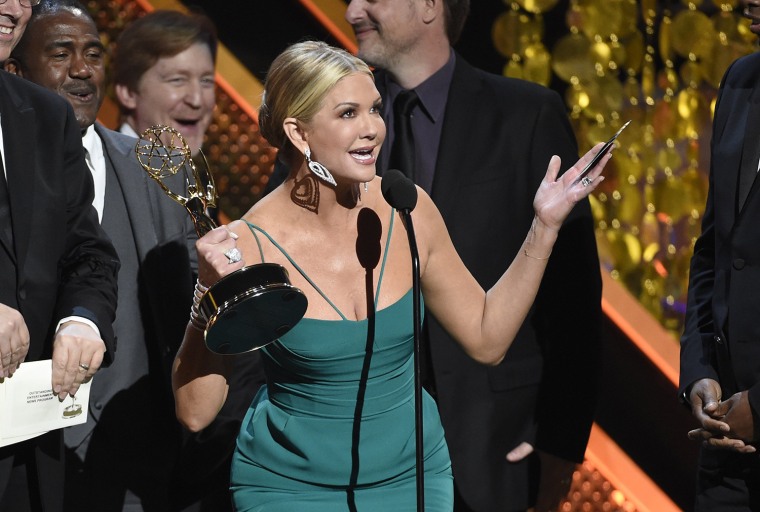 And host Tyra Banks? She gave Lauer 12 big thank yous!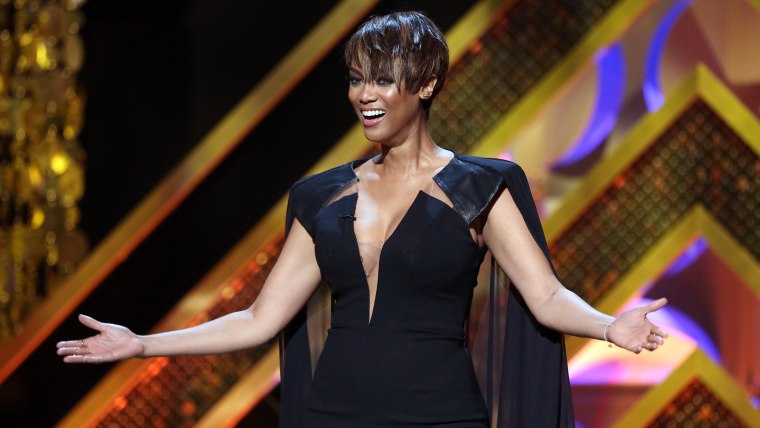 A total of 16 stars said thanks, and Lauer's ready to pay up — but he doesn't want to be the only one.
On Tuesday's "Ellen DeGeneres Show," the talk host accepted his challenge — and then some.
"That was 16 people who thanked him; that's $16,000 for charity," DeGeneres said. "Matt asked me to match his donation, which I am not going to do. I'm going to beat him and donate $16,001."
Not so fast!
"I will be donating $16,002," Lauer revealed with a smile on TODAY Wednesday.
Who can blame him for outbidding her offer just a bit? After all, while he was pretty sure she was going to pull a digital prank him in the Emmy Awards clip, he had no idea she was going to outfit him with those sparkling tassels.
DeGeneres' donation will go to support earthquake relief in Nepal. Lauer's will be split between two groups currently focusing their efforts in Nepal and beyond: UNICEF and Doctors Without Borders.
Follow Ree Hines on Google+.