Matt Lauer apparently didn't want to be a pirate either.
The TODAY anchor celebrated Halloween on Monday by resurrecting Jerry Seinfeld's most notorious fashion faux pas: the puffy shirt.
"It's a puffy shirt,'' Matt told Bryant Gumbel, re-enacting Jerry's exchange with Gumbel on TODAY in 1993 (and nailing his lines as the irritated comedian).
"I feel ridiculous in it, and it's the stupidest shirt I've ever seen to be perfectly honest."
As Kramer noted in the famous episode during season five of the NBC show, Jerry was going to start a new pirate look for the 1990s.
"You're gonna be the first pirate," Kramer said.
"But I don't want to be a pirate!" Jerry famously exclaimed.
RELATED: Totally '90s! See TODAY's Halloween costume reveal on the plaza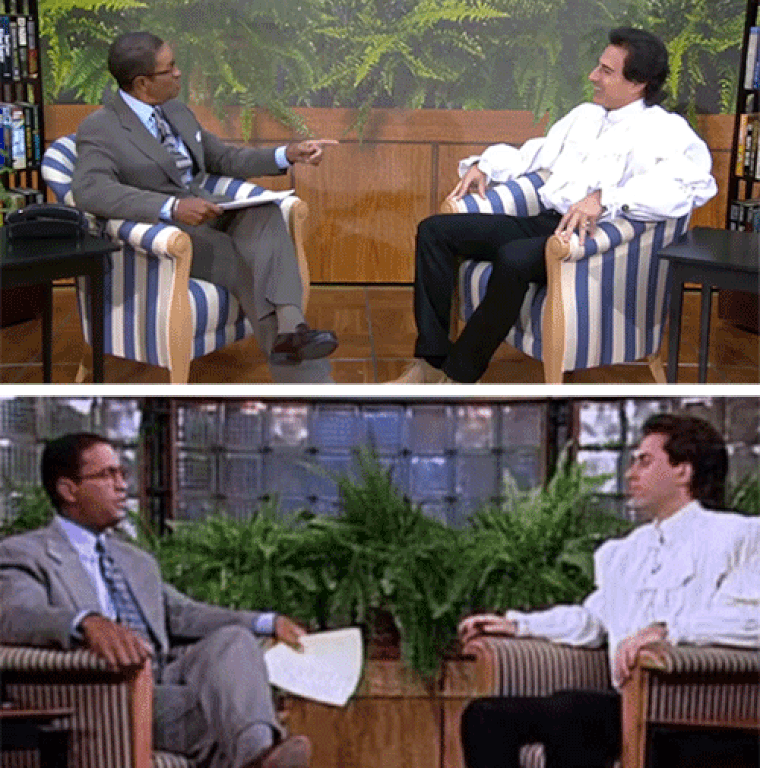 Matt's imitation of Seinfeld in the puffy shirt was part of a 1990s-themed throwback Halloween on TODAY Monday.
Al Roker dressed as Steve Urkel; Savannah Guthrie tranformed into a pregnant Demi Moore from the famous "Vanity Fair" cover; and Tamron Hall and Willie Geist channeling Uma Thurman and John Travolta in "Pulp Fiction."
For TODAY's Take, Tamron morphed into Julia Roberts' character from "Pretty Woman," while Jenna Bush Hager dressed as her grandmother, Barbara Bush. Dylan Dreyer joined the gang as Baby Spice from the Spice girls.
RELATED: 'TRL' is back — for Halloween! See Carson Daly channel the '90s as MTV host
Carson also became his younger self, complete with the long sideburns, as the host of MTV's "Total Request Live" in the late '90s, in addition to dressing up as The Terminator.
RELATED: Are Matt Lauer and Jerry Seinfeld doppelgangers?
This isn't the first time that Matt has been considered a possible doppelganger for Seinfeld.
Back in 2014, a Seinfeld reunion for a commercial about his web series "Comedians in Cars Getting Coffee" had the TODAY anchors wondering if maybe the two weren't separated at birth.
"I got about 300 tweets this morning, that's what I woke up to this morning, 'You and Jerry Seinfeld are brothers, separated at birth,''' Matt said then. "I don't see it, but I'm flattered. Jerry's a great guy."
Speaking to Jenna Bush Hager during rehearsals for Monday's big show, Matt said the comments have become more frequent in recent years.
"The older I get and the less hair Jerry has, people on the street tell me all the time, 'You look just like Jerry Seinfeld,'" Lauer said.
Follow TODAY.com writer Scott Stump on Twitter.