In the TODAY studio, Matt Lauer is usually the one asking the questions. But this time, Vogue magazine is flipping the script.
For the publication's popular "73 Questions" series, Lauer started fielding questions on Rockefeller Plaza, where he revealed that he often wakes up and thinks, "I beat the odds again," and rubs Al Roker's head as a pre-show ritual.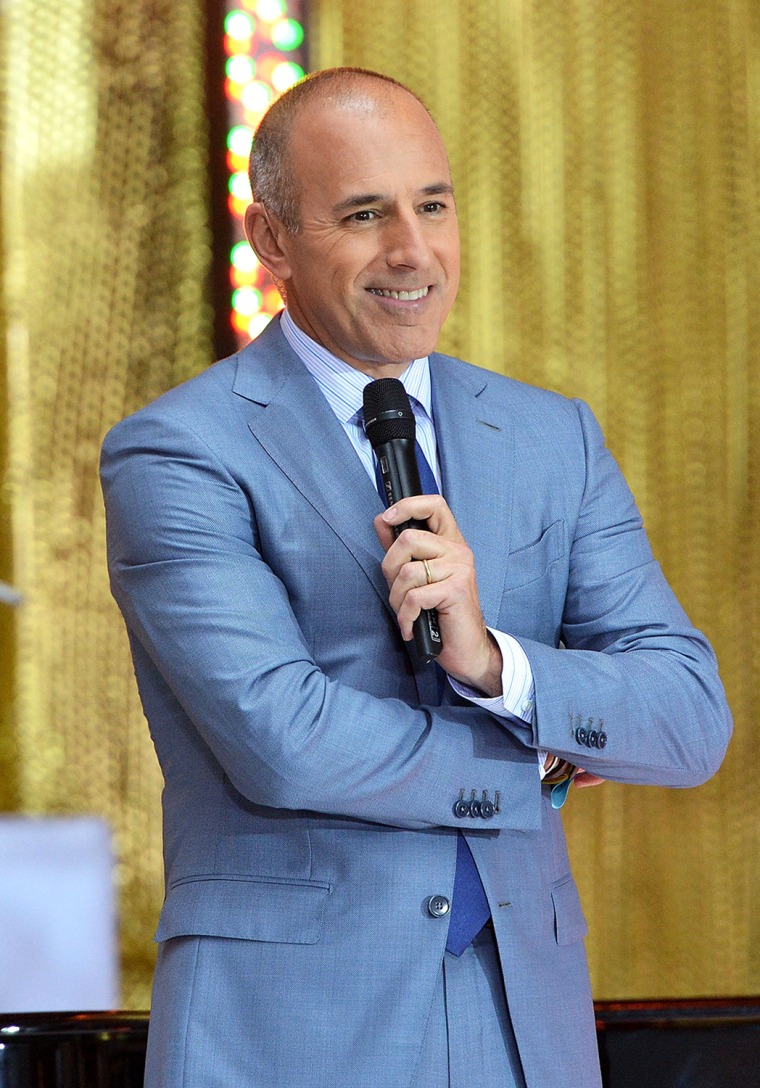 The interview continued as Lauer and Vogue's reporter made their way indoors, where — wow, what a coincidence! — Roker was there to ask a couple questions of his own. (Lauer said his spirit animal is a giraffe, and Roker's is a gazelle.)
Inside the TODAY studio, Carson Daly asked Lauer about the last song he listened to on his phone. (Answer: George Jones' "He Stopped Loving Her Today," which earned a fist-bump from Daly).
Other answer-seeking guest interviewers included "The Comedians" star Josh Gad; TODAY co-hosts Savannah Guthrie, Willie Geist and Tamron Hall, who took turns firing questions from the anchor desk; TODAY contributor Martha Stewart; and other show staffers.
Here are a few other highlights from the rapid-fire conversation:
Typical bedtime? 9 or 9:30 p.m.
Facebook or Twitter? Twitter
Style icon? James Bond
Coolest thing on the TODAY set? "Have you met Wrangler?"
Favorite TV show? "Cheers"
Guest he was most nervous about interviewing? Chris Rock
Where does he see TODAY in 10 years? "From the couch in my living room"
Three dressing-room necessities? Computer, toothbrush, nose-hair trimmer
Favorite food: Pizza
Watch other celebrities who dared to subject themselves to "73 Questions."
Follow TODAY.com writer Chris Serico on Twitter.