Matt Damon has thought a lot about the unique challenges women face in Hollywood, and now he finds himself wishing he'd spoken less and listened more about the topic.
The actor, like many in Tinseltown, benefited from a close business relationship with Harvey Weinstein, so it's no surprise that he's been asked to comment on the fall of the movie mogul, as well as the climate of sexual assault and harassment that allowed Weinstein and others to get away with their alleged actions for so long.
But not everything he had to say proved popular with those listening, and that's a point he wanted to address during a Tuesday visit to TODAY.
"Boy, I really wish I'd listened a lot more before I weighed in on this," he explained.
And when Kathie Lee Gifford assured him that he's a good listener, he insisted, "Not in this case."
Many called out the actor after he spoke of judging men accused of inappropriate actions on a "case-by-case" basis and hinted that there could be redemption for some, like Louis C.K.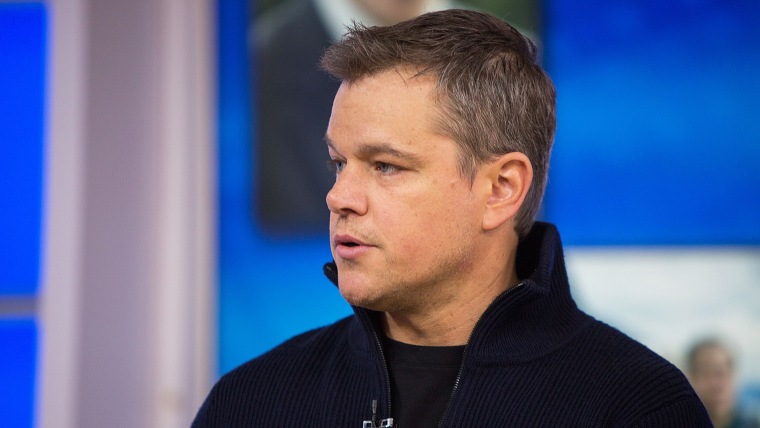 "I think, ultimately, what it is for me is I don't want to further anybody's pain with anything that I do or say," Damon explained in the wake of such comments. "So for that, I'm really sorry. This whole Times Up (movement), a lot of those women are my dear friends and I love them and respect them and support what they're doing and want to be a part of that change and go along for that ride."
And now he believes he knows where he belongs on that ride — for the time being.
"I should get in the backseat and close my mouth for a while," he added.
But Damon will continue to speak out about another cause that's close to his heart. As the co-founder of Water.org, he's devoted to offering information about the nonprofit and the need for everyone to have access to clean drinking water.