Matt Damon's father, Kent, has passed away at the age of 74 after a long battle with cancer, the actor's representative confirmed to TODAY on Saturday. Damon's father died on Dec. 14 from complications involving multiple myeloma.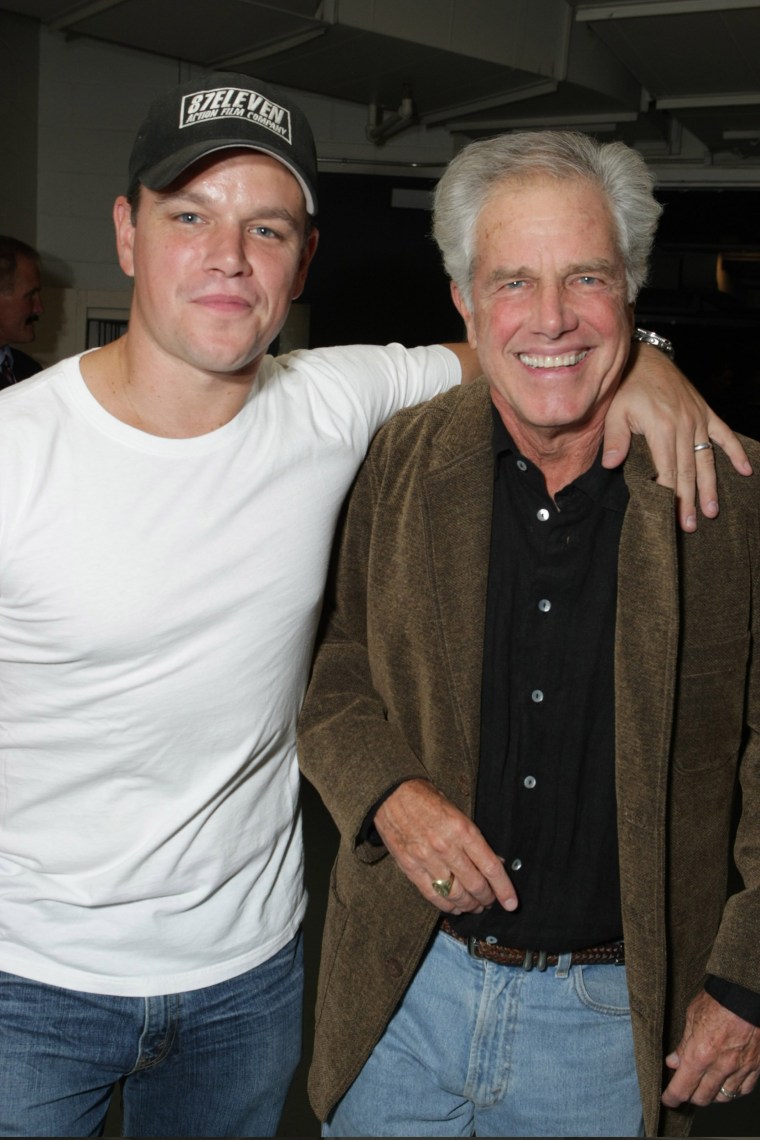 The "Downsizing" star had been lying low lately in favor of spending time with his father. Damon also told "Extra" on Dec. 11 that his family was looking for prayers.
"It's been a slow unfolding; my dad's sick, so that's a process we're going through," he said. "We'll take any prayers you got, so throw 'em up there."
The senior Damon's diagnosis with multiple myeloma, a rare and incurable blood cancer that weakens the body's ability to fight infection, was first revealed in 2011. At the time, Matt Damon told WCVB that Kent would "fight (the disease) to a standstill."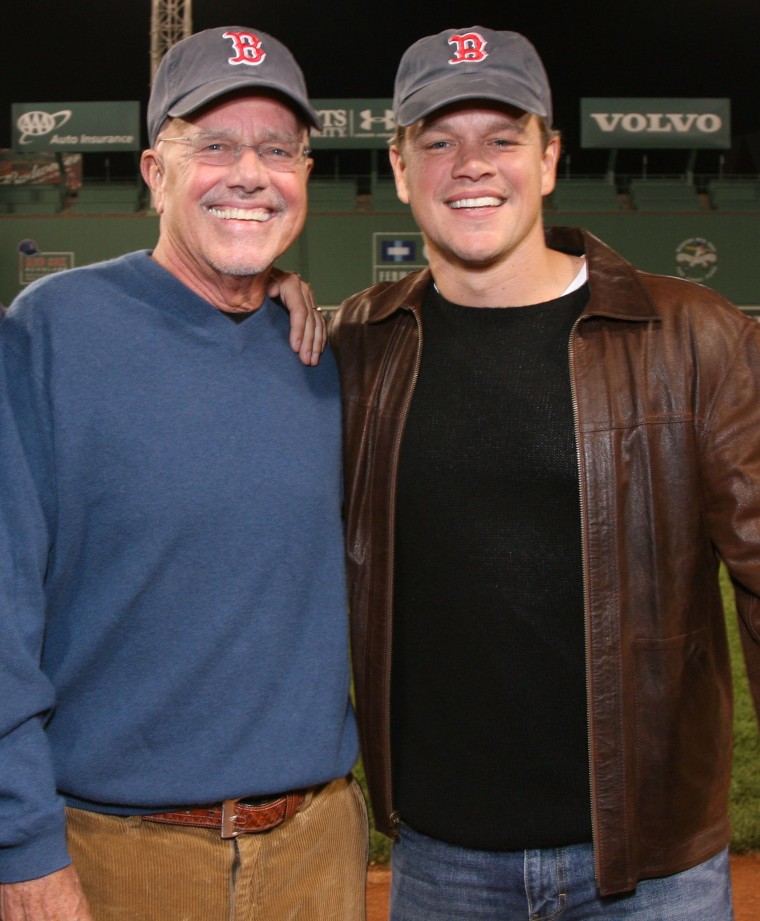 That was enough to keep Damon's father going for the last few years, no doubt in part because of the bond he had with his son. "He's all you could ever ask for in a son," the elder Damon said to WCVB. "It's been a wonderful ride being his dad."
We're sorry to hear Kent's battle has come to an end. We wish the Damon family all the best during this difficult time.