A man must survive after being stranded on Mars. That doesn't exactly sound like the plot summary of a musical or a comedy, but if you look at the Golden Globe nominations, that's the exact category where "The Martian" was placed.
Star Matt Damon and director Ridley Scott visited TODAY Wednesday and marveled at the fact that they each (along with the film) received a Globe nomination in the "comedy or musical" category.
Matt Lauer was also surprised. "Right about the point you're taking the antenna out of your gut [in the film], I'm thinking, 'This isn't a comedy,'" he said.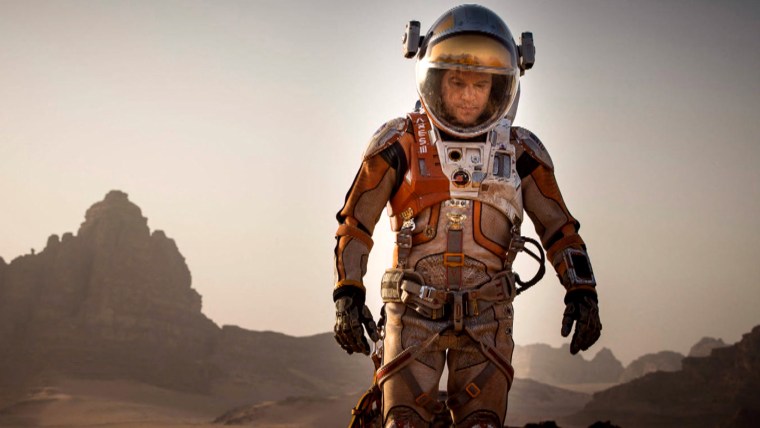 "That's right when they cut out the musical number," quipped Damon (and to be fair, the movie is not without its humorous moments, thanks to its star's charisma). "We had a big dance [number there]. Yeah."
MORE: Matt Damon on putting family first: 'It just has to be the priority'
Would they rather have seen the movie get a different category of award? Like, say, drama? Nope, said Damon. "It doesn't matter," he said. "It's certainly not up to us. There's not really anything we can do about it."
Which is a nice way of looking at things for the actor, who's already earned a Golden Globe and an Oscar for his writing (with Ben Affleck) of 1997's "Good Will Hunting." And there's another benefit of being nominated, whatever the category, he added.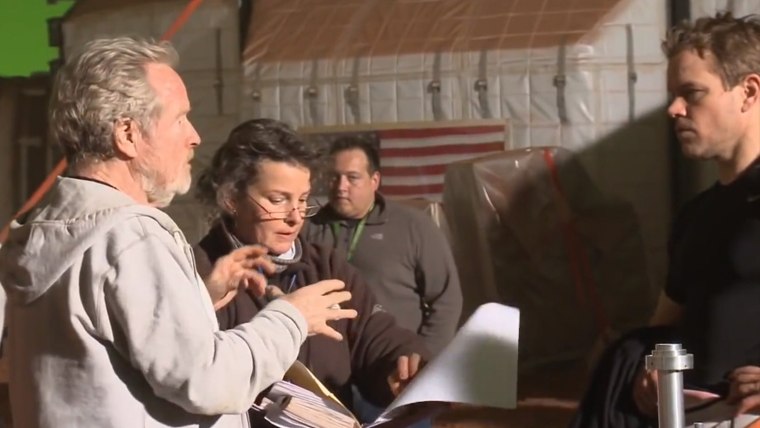 "It's nice we get to go [to the show]," he said. "We get to put on tuxedos and go and sit at the table!"
Not a bad exchange at all.
"The Martian" is currently in theaters, and "The 73rd Golden Globe Awards" will be given out live on Sunday, January 10 at 8 p.m. ET on NBC.
Follow Randee Dawn on Twitter.