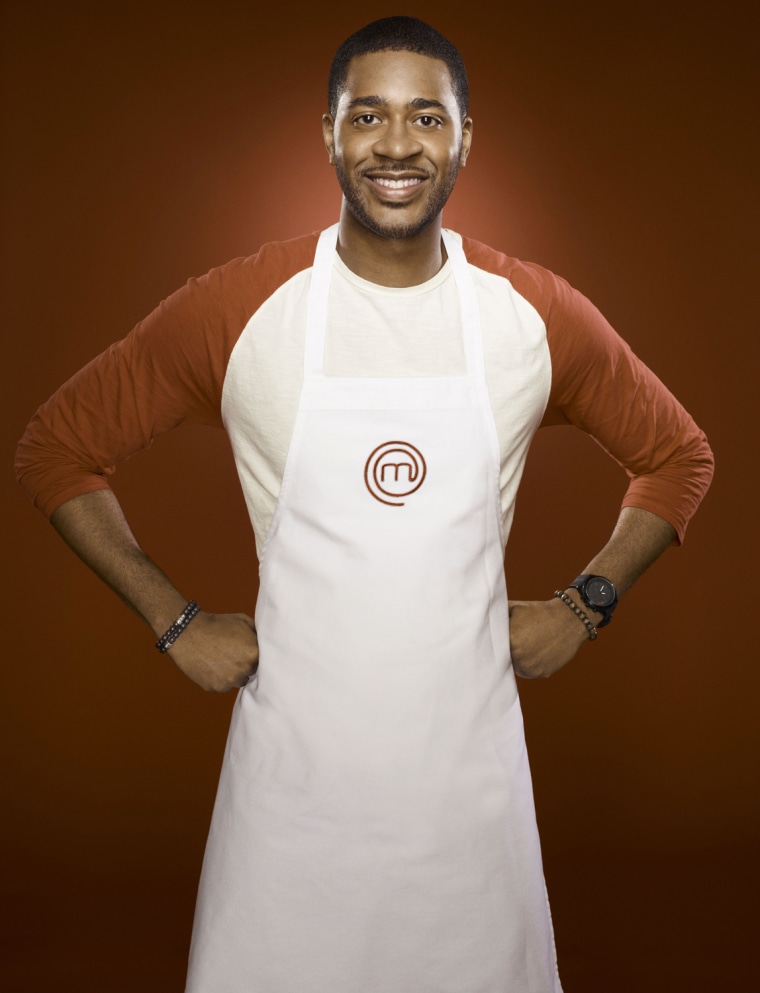 Joshua Marks, the 7-foot-2-inch runner-up on the Fox cooking show "MasterChef," committed suicide on Friday in Chicago, the Cook County Medical Examiner's office confirmed to TODAY.
The cause of death was a gunshot wound to the head.
Marks has been battling mental-health issues recently, and in late summer was taken to a Chicago-area medical facility after being arrested and charged with aggravated battery against a police officer. His lawyer told CNN that during that altercation, Marks "suffered serious facial wounds from a self-inflicted gunshot."
According to the Chicago Tribune's July report, the troubled chef felt that he had been "possessed by 'MasterChef' judge Gordon Ramsay who turned him into God."
Marks, who had bipolar disorder, had worked with the Make A Sound Project, a non-profit group that seeks to use music to raise awareness of issues related to suicide. 
On Saturday, Gordon Ramsay tweeted condolences. "Just heard the devastating news about Josh Marks," Ramsay wrote. "My thoughts are with his family & friends at this tragic time."
The "MasterChef" official website and Facebook page also remembered the contestant friends dubbed the "gentle giant," posting, "All of us at MasterChef, Shine America, One Potato, Two Potato and FOX are incredibly saddened by the news of Josh Marks' passing. He was a wonderful person and an incredible talent. Our hearts and prayers go out to his family and friends.
Marks came in second on the third season of "MasterChef" in 2012, losing to Christina Ha, the first-ever blind contestant.