We are only three weeks into 2017, but it's starting to feel an awful lot like 2016.
Hollywood is mourning the loss of yet another icon: Mary Tyler Moore. The "Dick Van Dyke Show" and "The Mary Tyler Moore Show" legend passed away Wednesday at the age of 80.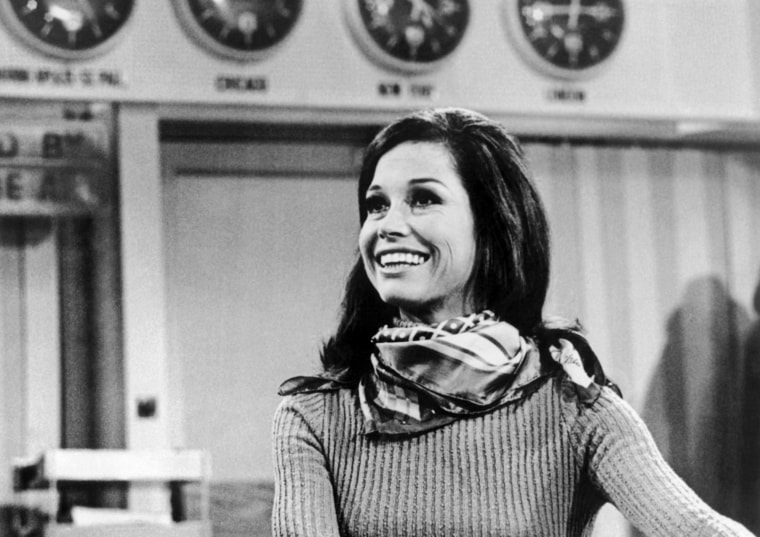 Dick Van Dyke, who was a close friend and a former co-star of Moore, said it best on Twitter, "there are no words. She was THE BEST!" The two played husband and wife for five seasons in the 1960s sitcom, "The Dick Van Dyke Show."
Dyke also added that the two "changed each other's lives for the better" and included a YouTube video of them performing "I've Got Your Number."
Ed Asner, who was Lou Grant to Moore's Mary Richards on "The Mary Tyler Moore Show," tweeted, "#marytylermoore my heart goes out to you and your family. Know that I love you and believe in your strength."
He later added, "A great lady I loved and owe so much to has left us. I will miss her. I will never be able to repay her for the blessings that she gave me."
Cloris Leachman, who also appeared on "The Mary Tyler Moore Show" as Richards' friend Phyllis Lindstrom, wrote, "The picture that we all have of Mary, that's how she was—sweet, kind, so tender, so delicate. She was America's sweetheart. We loved you."
A couple of other 1970s TV icons paid tribute to Moore as well. Carol Burnett said in a statement, "She will be so missed. She was a pioneer on television and also one of the sweetest, nicest people I ever knew."
RELATED: Watch Mary Tyler Moore explain the touching meaning behind her name
Bob Newhart similarly praised Moore as a groundbreaking star: "You're going to be hearing Mary's voice in female actresses and comedy forever."
Donald Sutherland, Moore's co-star in "Ordinary People," the 1980 film that earned her an Oscar nomination, said in his own statement, "Mary was and is and now always will be, perfect. She was the perfect actor to work with, the performance she gave was perfect, painfully perfect, and the friendship she offered was perfect. I am in her thrall."
TODAY's Al Roker mourned the loss of Moore on Twitter, writing, "Beloved actress Mary Tyler Moore has passed away at 80. How wonderful was her show? She will be missed terribly."
Savannah Guthrie also posted a sweet sentiment.
As did Carson Daly:
RELATED: Remembering Mary Tyler Moore: Here are 5 of her best TV and film moments
Many other celebrities shared their remembrances on social media after news of Moore's death broke on Wednesday.
RELATED: Why Mary Tyler Moore remains an icon for working women everywhere