Mary Steenburgen is celebrating Ted Danson after 25 years of marriage with a very hilarious post.
The 67-year-old "Book Club" actor shared an adorable selfie with her husband, 72, to celebrate their wedding anniversary. In the sweet pic, the "Good Place" star can be seen smiling wide, with a "big a-- piece of salad" stuck between his teeth. The one question we have: Is it arugula or spinach?
"Happy 25th Anniversary! This was SUPPOSED to be a sweet loving anniversary photo but you have a big piece of salad in your teeth. So there it is," Steenburgen wrote in the caption for the botched snapshot.
"Thank you for making me laugh today and every single one of the last 9,125 days," she added. "You are the goofiest, wisest, kindest, dreamboat in the world. True, that is a big a-- piece of salad but even that doesn't mar your legendary beauty."
Actor Lily Collins, who is engaged to Steenburgen's son, Charlie McDowell, commented, "Oh happy happy anniversary to you guys!! Can't believe how lucky I am to call you my future in-laws!"
The sweet love story between Danson and Steenburgen is one of legend in Hollywood. The couple met in 1993 on the set of the movie "Pontiac Moon" and married two years later.
"We met when we were 40 and 45, and we had lived a bit," she told People two years ago for the magazine's Sexiest Man Alive issue. "We met at a time when both of us had stared down some demons within ourselves and that was lucky that we met then."
"(Our love) just gets more profound and deeper as we go through the blessings and joys, but also the hurdles, of life together," she said. "He is my partner in the deepest sense of the word in this life."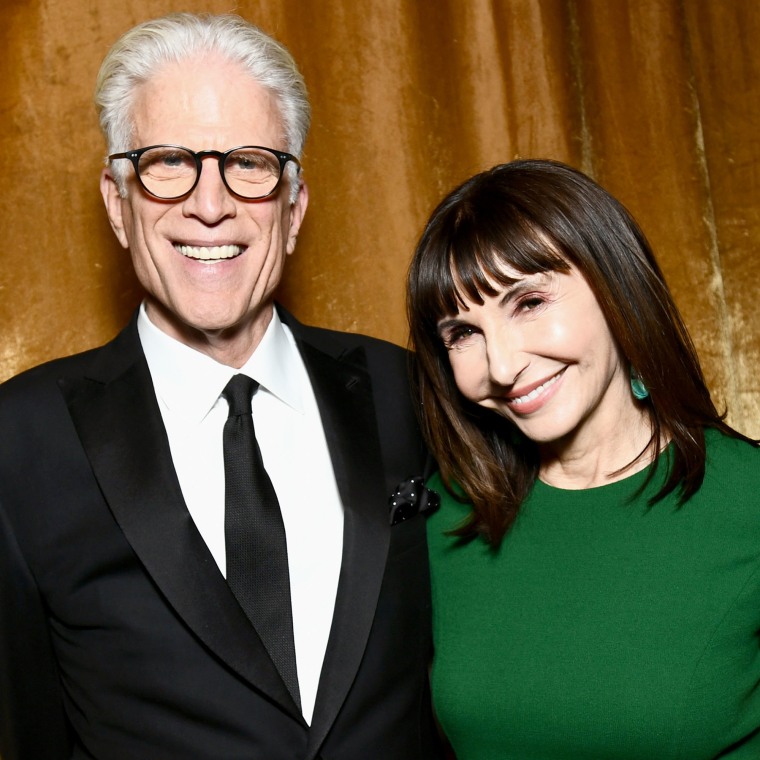 The couple's blended family includes Steenburgen's children from her first marriage to Malcolm McDowell — Lilly, 39, and Charlie, 37 — and Danson's two daughters from his previous marriage to Casey Coates — Kate, 40, and Alexis, 35.
"He is an amazing father, an amazing stepfather and an amazing grandfather," she added. "We have been grandparents now for six years. We have two granddaughters, and they can't stop climbing on him. They just adore him. They basically see him as a jungle gym. He is Teddy — that is their name for him, and they just adore him."
In July 2017, Danson opened up to Us Weekly magazine about his relationship with his wife, exclaiming, "I'm madly in love with Mary Steenburgen."
"She's a remarkable human being so I'm just incredibly blessed," the "Cheers" star said. "It feels like heaven on Earth. If I were to die, I can say, I know what it's like to be loved and to love."