Disney has released a new "Mary Poppins Returns" trailer, and there will be no need for a spoonful of sugar to make the medicine go down here!
That's because it's practically perfect in every way.
Emily Blunt, in her jaunty hat, polka-dot gloves and red lipstick has leapt into the role made famous first in P.L. Travers' books, and later by Julie Andrews in the 1964 Disney musical "Mary Poppins. This time, she's joined by cast members Lin-Manuel Miranda (as Jack), and Emily Mortimer and Ben Whishaw (as the grown-up Jane and Michael Banks).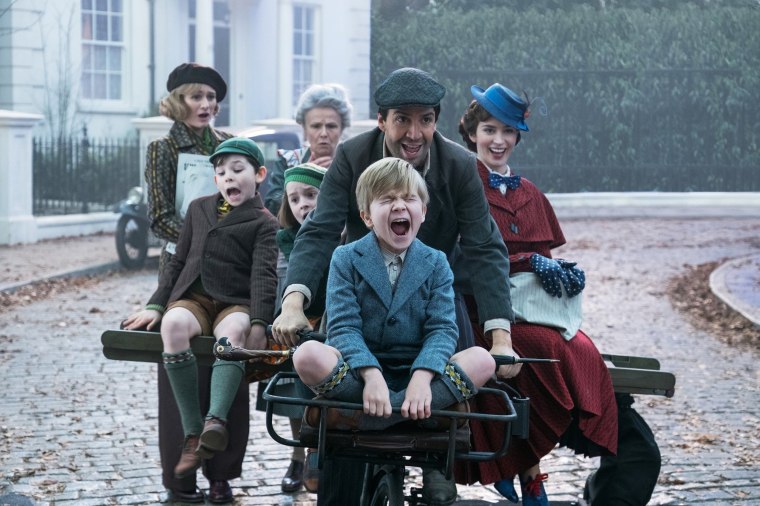 And of course, don't forget that Meryl Streep, Angela Lansbury and Colin Firth also make appearances!
Poppins has to return to Cherry Tree Lane to help straighten out the Banks adults and their various offspring, and that means audiences are in for a treat: based on the trailer, we're in for more flying kites, soaring umbrellas, animated musical numbers and plenty of good-old-fashioned nannying.
The new story takes place approximately 24 years after the original film, which was based in 1910 London.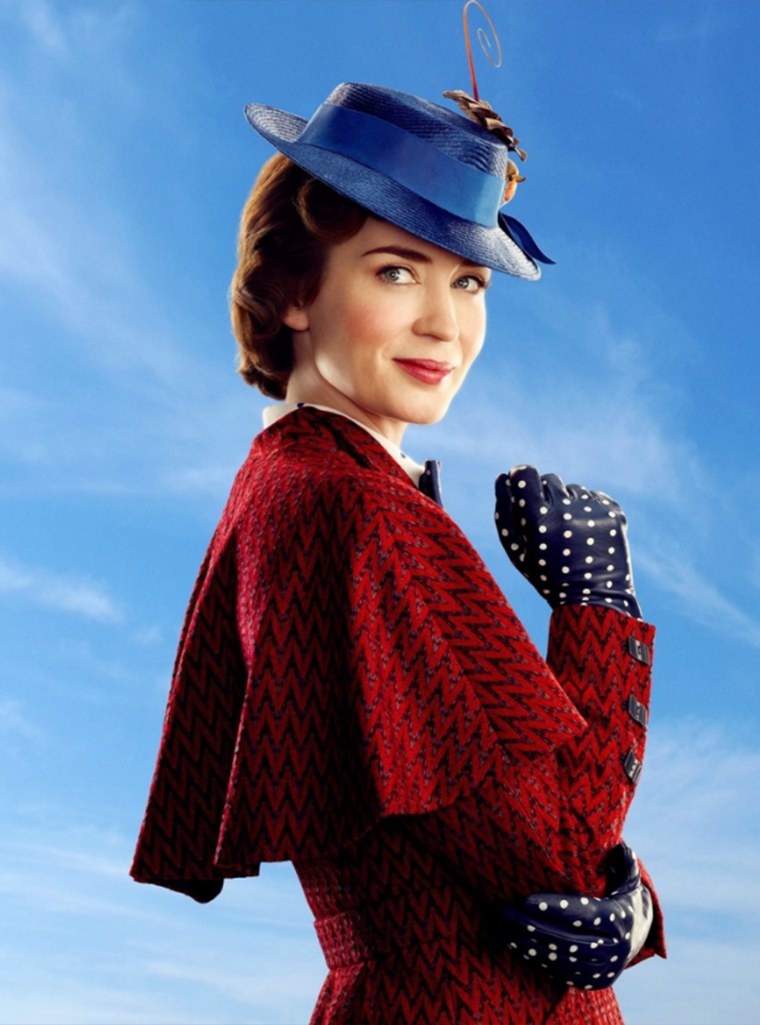 Naturally, there will be treats galore, but it didn't take long for one smart Twitter user to note that Dick Van Dyke's return to Poppins-land is also a throwback: No, he's not Bert this time, but rather Mr. Dawes Jr., a bearded, white-haired banker ... likely the son of the bearded, white-haired banker from the original ... which Van Dyke also played!
Whew! Our heads are spinning.
There is one down side to all of this glorious fun, games and kite-flying: you're going to have to wait until December 19 to see it in theaters.
"Off we go," indeed, Mary Poppins!