The late designer Kate Spade was certainly a fan of her niece, "The Marvelous Mrs. Maisel" star Rachel Brosnahan.
And it turns out that her niece was also a huge fan of her aunt, who died by apparent suicide on June 5 at age 55. Brosnahan remembered her Wednesday morning by posting a sweet video of Spade dancing with her husband, Andy Spade, on Instagram:
In the caption, Brosnahan noted that her aunt was "beautifully sensitive" and "effervescent."
She also urged everyone to "Hug your loved ones extra tight today."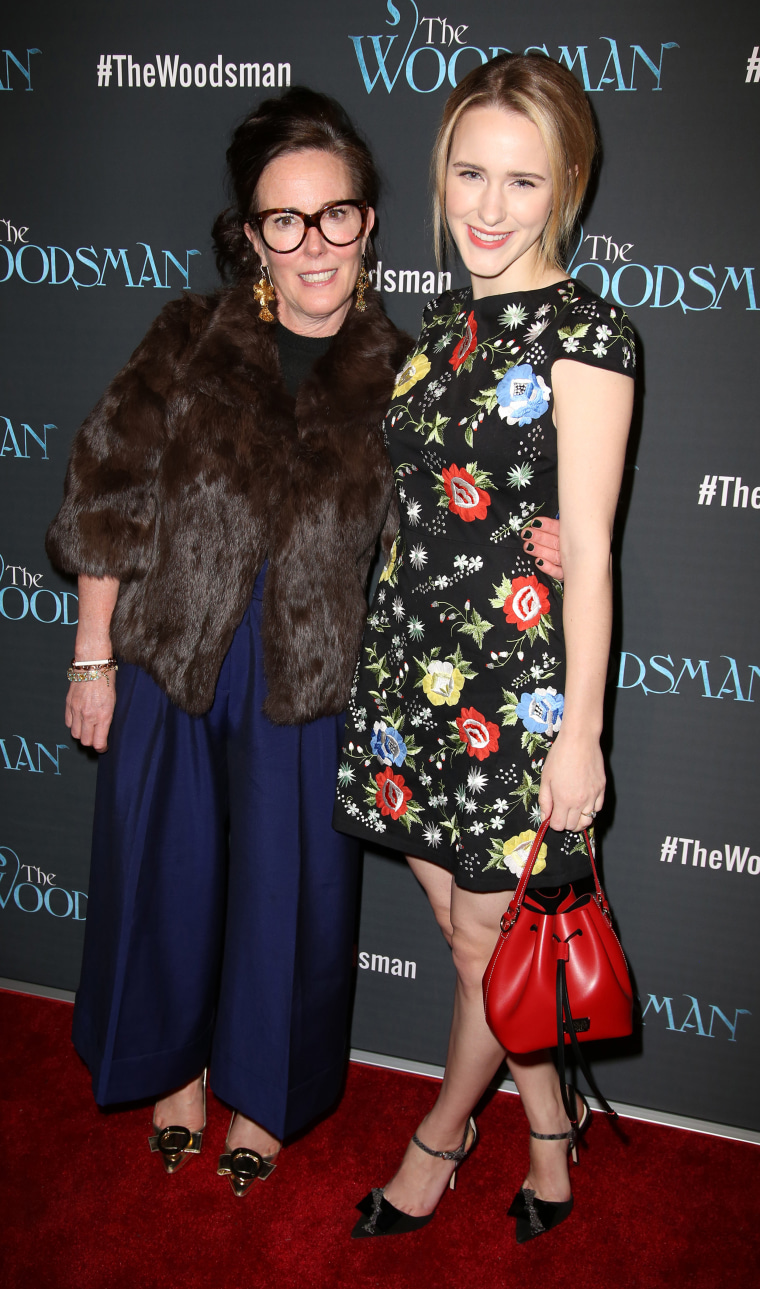 Many may not have known Brosnahan was related to Spade. But after the actress won a Golden Globe for her "Maisel" role in January, Spade told the New York Post's Page Six, "I am beside myself! My daughter and I jumped up and down when she won ... We are insanely proud."
Actor David Spade, who is Kate's brother-in-law, posted his own tribute on social media Tuesday, noting, that she was "so sharp and quick on her feet," and that "She could make me laugh so hard."
If you or someone you know is in crisis, call the U.S. National Suicide Prevention Lifeline at 800-273-8255, text TALK to 741741 or visit SpeakingOfSuicide.com/resources for additional resources.
Follow Randee Dawn on Twitter.