Actor and longtime AIDS activist Martin Sheen praised his son Charlie Sheen for revealing he is HIV positive.
The elder Sheen said that while watching his son "reveal his deepest, darkest secret, I couldn't believe the level of courage I was witnessing, and that it was my son."
WATCH: Charlie Sheen reveals he's HIV positive in TODAY exclusive
The "West Wing" actor said his son had been working up to the moment for months with his family's encouragement.
"He kept backing away and backing away because it was like going to his own execution, I guess," Sheen said during an event Tuesday night in Florida, according to the Naples Daily News in Naples, Florida.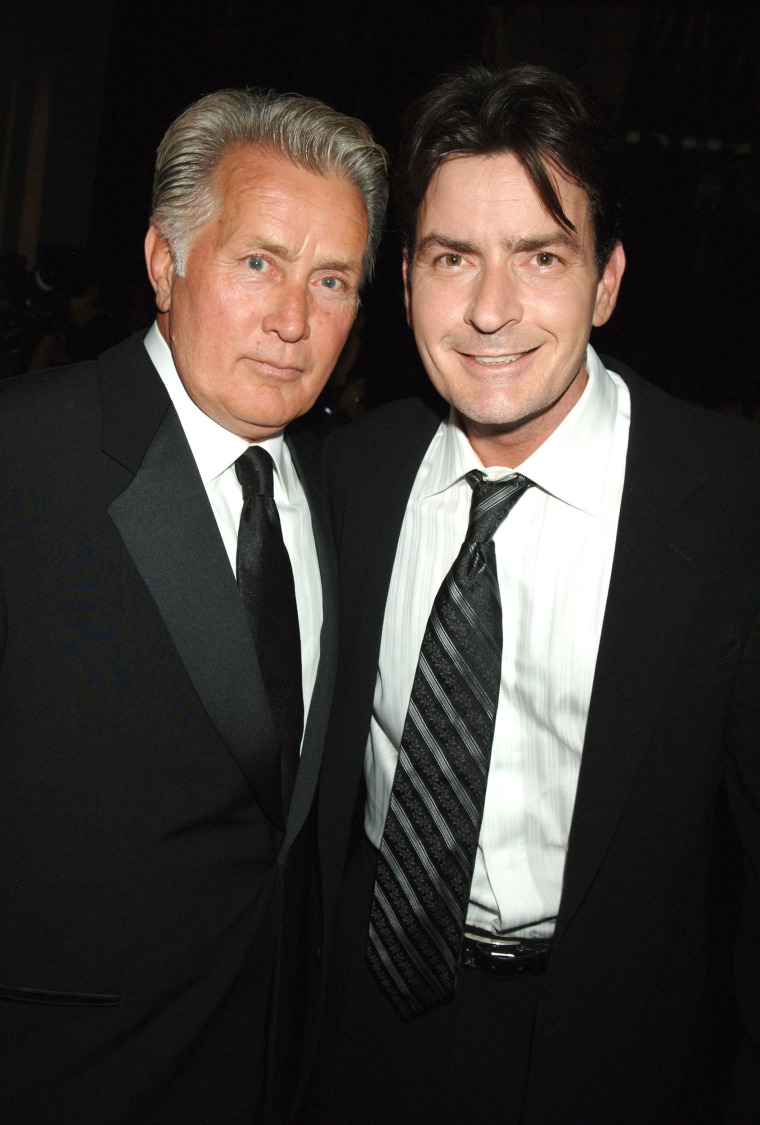 Earlier that day, Charlie Sheen had revealed he was HIV positive during an exclusive TODAY interview with Matt Lauer.
"It was the most difficult thing he'd ever done," Martin Sheen said about his son. He said that he and his wife last saw Charlie on Saturday to lend their support.
RELATED: Reaction to Charlie Sheen's HIV announcement on TODAY: Shock, anger and support
Sheen said he also offered to be there with him during the TODAY interview, but "he said, no, this was his and his alone."
"I hope that this day is the first day of the rest of Charlie's life as a free man," he said.