Forty years ago, an alienated cabbie named Travis Bickle shocked audiences in Martin Scorsese's "Taxi Driver."
His disaffection and slow descent into psychosis was a metaphor for the dark, dingy days of 1970s New York.
But he became iconic thanks to rising star Robert De Niro's addled performance and one classic line: "You talkin' to me?"
It's a line that wasn't even in the script, as Scorsese, De Niro and fellow cast members Jodie Foster, Harvey Keitel and Cybill Shepherd explained to TODAY Friday, as they reunited for the film's 40th anniversary at the Tribeca Film Festival.
A special screening was held at Manhattan's Beacon Theatre on Thursday.
MORE: Fare game: Tom Hanks gives NYC cabdriver the ride of his life
"There was no dialogue, I believe, in the scene, and I remember saying, 'Can you say something to yourself? In the mirror?'" Scorsese recalled asking De Niro.
"It was the last week of shooting ... it was very difficult, and we said, 'OK, we're just going to shoot this scene.'"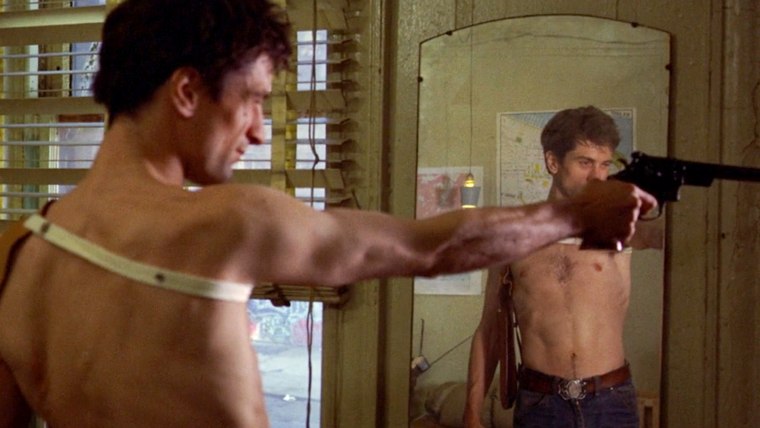 They locked the door to keep other crew members out while De Niro improvised.
"He kept saying, 'You talkin' to me?'" Scorsese continued. "He just kept repeating it, kept repeating it ... and the [assistant director] was banging on the door saying, 'Come on, we got to get out of here.'
"And I said, 'No, this is good, this is good. Give me another minute.'"
He added, "It was like a jazz riff. Just like a solo."
At the time, De Niro said, he had no clue the line would still be following him around 40 years later.
"You never know with any of that stuff," he said. "You just did it."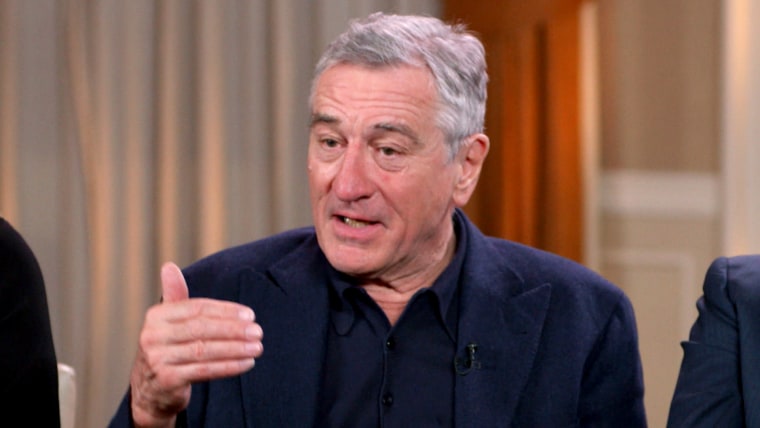 But don't try to get him to repeat it.
Throughout interview on Friday, Matt Lauer and the 72-year-old actor were "playing a game" to see whether De Niro might utter the famous phrase, Lauer said.
But the reserved "Raging Bull" star wouldn't budge.
"He would not say the line!" Lauer told his co-hosts later.
MORE: Martin Scorsese and Mick Jagger talk 'Vinyl' series, favorite Rolling Stones hits
Follow Randee Dawn on Twitter.