Anyone who's seen Marlon Wayans act outrageous in the movies (think "White Chicks" and "Scary Movie" to name just a couple) will understand when we say he was seriously energetic during his TODAY visit Friday.
Wayans was on hand to discuss his new hosting gig on NBC's "I Can Do That," but really he had so much more to share.
Here's just a sample:
He's Al Roker's No. 1 fan
"You look beautiful," he told Roker, clapping a hand on the weatherman's shoulder. "You think I ain't seen your swag. I'm watching your swag progress, Al." He then proceeded to demonstrate how Roker's approach to telling the weather has become more swag-ified, which had everyone laughing.
'I Can Do That' would have a different name if he had to participate
On the show, celebrities watch performers like The Blue Man Group or The Harlem Globetrotters strut their stuff, then get paired up and have a week to learn how to do the same thing. "I'm glad they're doing it. I'm glad I'm hosting, because if the show was me, I'd be like, 'Can't do that.' The name of the show would be 'Oh Hell No, I Ain't Doin' That,'" Wayans noted.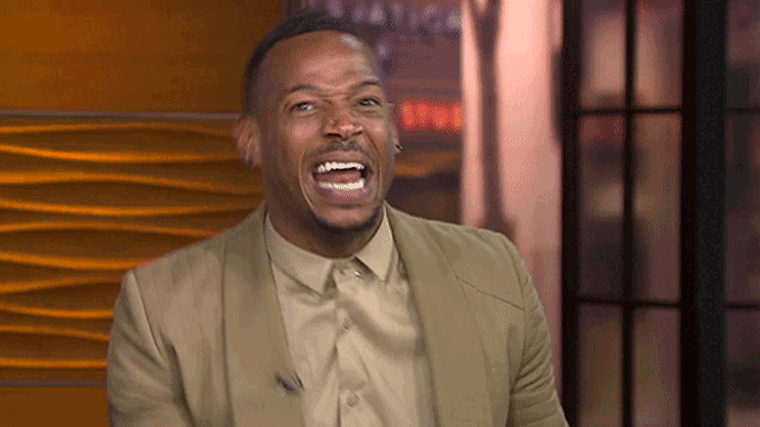 He's ready for a fun feud with Queen Latifah
Wayans and Latifah went head-to-head on Spike's "Lip Sync Battle" last month, and Wayans was not happy with the results. "She cheated me!" he insisted with mock rage. Wayans performed Pharrell Williams' "Happy," while Latifah took on LL Cool J's "Rock the Bells." "I've seen karate films with better lip-syncing than Latifah's!"
Those are fighting words! We'll let you know what happens when the Queen hears about this.
Tune into "I Can Do That" Tuesday nights at 10 p.m. on NBC.