It's a brand-new year, and Mark Zuckerberg isn't slowing down a bit. The Facebook founder and new daddy, who tends to take on a big-think challenge each year, already knows what he wants to do for 2016.
But no, his new ambition, which he stated on Facebook over the weekend, isn't about learning how to puree baby food or change a diaper.
Instead, he wants to build an artificial intelligence that resembles the one called J.A.R.V.I.S (Just A Rather Very Intelligent System) in the "Iron Man" films.
The post has already generated over 15,000 shares and 320,000 likes. Zuckerberg has been engaging with some of the commenters — and we like what he has to say!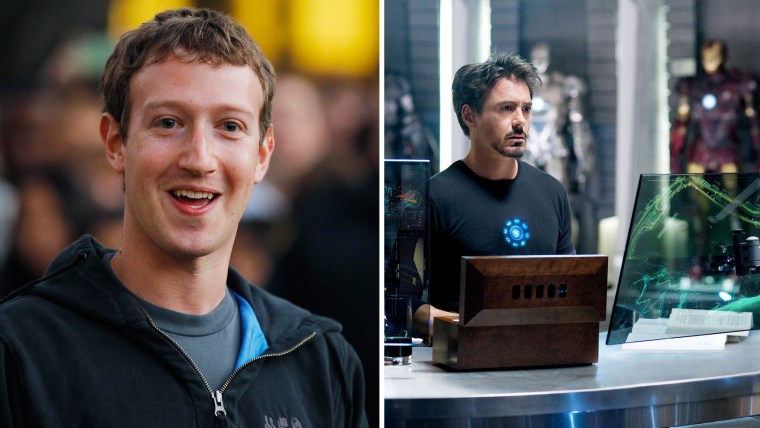 He noted that what he discovers, he plans to share with the world.
"The reason I'm building this just for myself is that the technology in every home is different, so it'll be much easier for me to start just building this for mine that building a general product that works for everyone," he wrote in the comments.
Other comments referred to his plans to use drones to "beam down internet to entire cities" (which he also mentioned in the main post) and cleared up a recent rumor about whether he was giving away his wealth to Facebook users. (He's not.)
But one exchange totally left us grinning. A commenter had noted that she told her granddaughters that they should date the "nerd in school, he may turn out to be a Mark Zuckerberg!"
Zuckerberg's reply — which undoubtedly reflects his feelings toward his newborn daughter, Max, who was born last year — was spot on: "Even better would be to encourage them to *be* the nerd in their school so they can be the next successful inventor!"
MORE: Mark Zuckerberg spends daddy-daughter time with baby Max in sweet photo
Fatherhood and digital mogul-hood: They can go hand in hand!
Follow Randee Dawn on Twitter.