On Sunday night, Hollywood banded together at the 75th Golden Globes to say Time's Up when it comes to harassment and inequality in the industry.
But just days after that black-clad and pinned display, a new report reveals that Tinseltown still has a long way to go to even come close to equality when it comes to wages.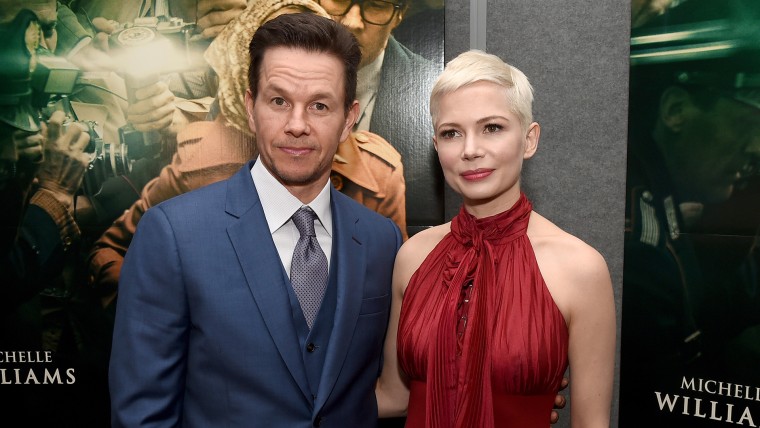 Case in point, according to USA Today, Mark Wahlberg earned more than 1,500 times more than his "All the Money in the World" co-star, Michelle Williams, when it came to reshoots for the film.
It's a surprising allegation, given what director Ridley Scott said just last month.
Sexual misconduct allegations against the film's former star, Kevin Spacey, led to a last-minute shakeup, with Christopher Plummer taking on his role and Wahlberg and Williams returning to the set for extensive reshoots, which Scott claimed were done for free.
"Everyone did it for nothing," he told the same publication in December. "They all came in for free."
Well, almost free, in the case of Williams.
Sources told USA Today that the actress actually made a modest $80 per diem, equaling less than $1,000 for all of her extra work.
"For me, it was an instant yes," the actress said of the reshoots while promoting the film. "I was so relieved. I'd just been heartsick for weeks thinking about how this thing that we loved making was going to be all for naught."
But the same sources claimed that Wahlberg's work was far from free. The actor's team allegedly negotiated a $1.5 million payday.
News of the massive pay gap has left some in Hollywood reeling — and ranting — about the "shameful," "messed up" and "outrageously unfair" situation.
Filmmaker Judd Apatow called the news "almost hard to believe," but added that he wondered "if the studio or Wahlberg will do something to make the situation less insane."
NBC News reached out to Wahlberg, Williams and Scott. So far there's been no comment.