Saying he supports the "fight for fair pay," Mark Wahlberg has announced he is donating the $1.5 million he earned for reshoots for the film "All the Money in the World" to the Time's Up Legal Defense Fund.
Wahlberg released a statement on Saturday, days after USA Today reported that his co-star, Michelle Williams, made less than $1,000 on the reshoots.
"Over the last few days my reshoot fee for 'All the Money in the World' has become an important topic of conversation," he said in his statement. "I 100% support the fight for fair pay and I'm donating the $1.5M to the Time's Up Legal Defense Fund in Michelle Williams' name."
William Morris Endeavor, a talent agency that represents both Wahlberg and Williams, said it will donate an additional $500,000, following a pledge of $1 million earlier this month.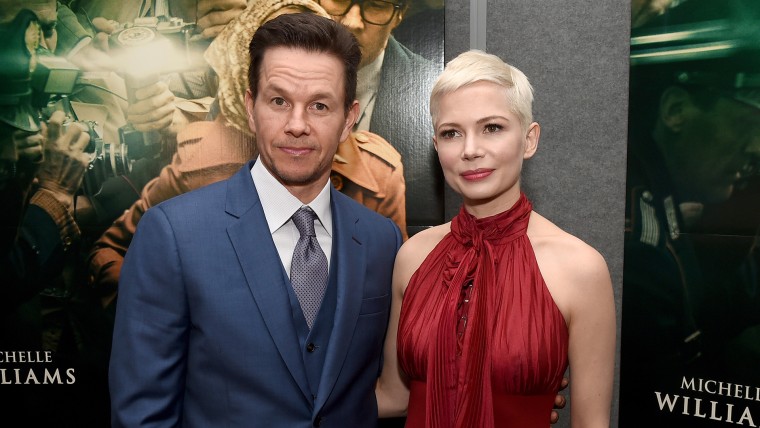 Sources told USA Today that Williams received an $80 per diem totaling less than $1,000 for the reshoots — less than one-tenth of 1 percent of what Wahlberg made. The report resulted in backlash within the Hollywood community, including from Jessica Chastain, who tweeted that Williams is a brilliant actress who "deserves more than 1% of her male co-star's salary."
Chastain was one of a number of stars who wore black to the Golden Globes last Sunday in support of the Time's Up campaign, launched by more than 300 actresses, writers and directors to address inequality and injustice in the workplace.
Following Wahlberg's announcement on Saturday, Williams said in a statement obtained by the Associated Press, "Today isn't about me. My fellow actresses stood by me and stood up for me, my activist friends taught me to use my voice, and the most powerful men in charge, they listened and they acted."
The reshoots for "All the Money in the World" came in the wake of sexual misconduct allegations against one of its stars, Kevin Spacey, who was replaced by Christopher Plummer.