Mark-Paul Gosselaar is not exactly thrilled with one of his more infamous "Saved by the Bell" episodes. On the "Zack to the Future" podcast, Gosselaar opened up about the episode "Running Zack," which many people consider racially insensitive.
The episode in question features Bayside students doing class presentations about their ancestors. Zack, played by Gosselaar, doesn't take the assignment seriously and gets Screech to mimic a stereotypical Native American while putting war paint on him while speaking to the class.
Zack winds up being directed by his teacher to speak with a Native American named Chief Henry to learn about his heritage and then gets so moved that he dresses up in Native American attire to give a second presentation.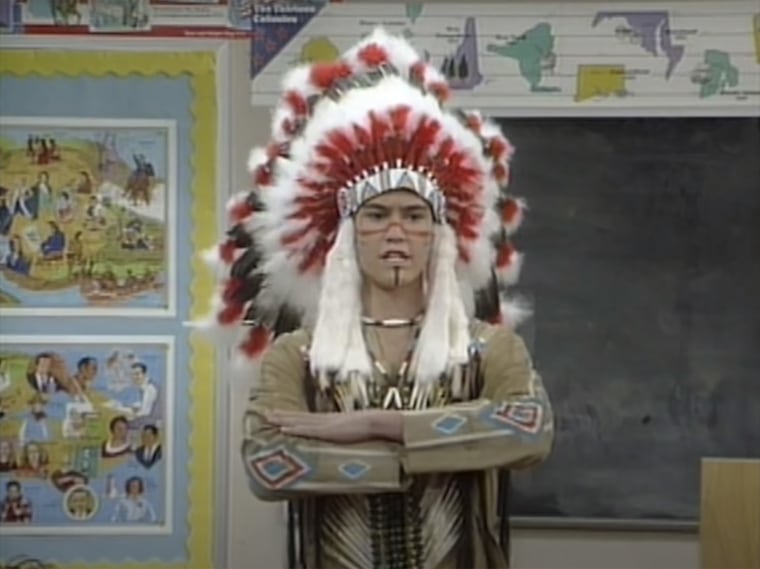 Watch TODAY All Day! Get the best news, information and inspiration from TODAY, all day long.
"I cringed seeing myself portraying a white dude being Zack Morris, who is like the all-American, blond-haired white dude in an Indian Native American headdress," Gosselaar said.
Gosselaar, who appears in the "Saved by the Bell" reboot on Peacock, has said watching "Saved by the Bell" is "torturous," as he breaks down episodes on the "Zack to the Future" podcast, while also discussing current news, such as the death of co-star Dustin Diamond.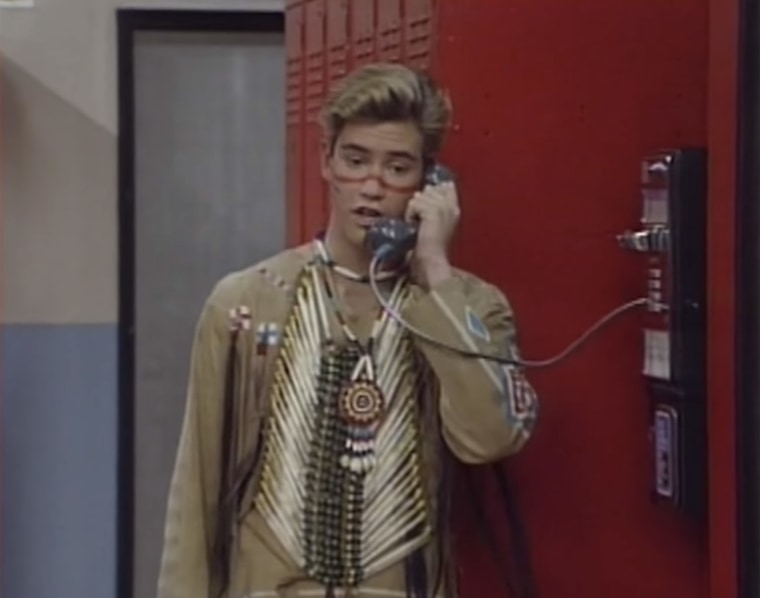 "Running Zack" aired during the show's second season in November 1990. While many fans recall how it all went down, Gosselaar's memory isn't as good.
"This is one of those that I don't, I don't like remember putting on the headdress," he said. "I don't remember putting face paint on. I don't remember standing in that awkward way that I was standing where my arms are folded and like a very stereotypical way."
The actor also said the odds of an episode like this making it on to our screens today are pretty slim.
"But, again, there are there are protocols in place to and filters that, you know, like a director, standards and practices, people that I think ... we're much more sensitive now, for good reason, that those things would not happen today. Like, this episode would never get made in current times, and rightly so."
Gosselaar juxtaposed his experience with this episode with his own current series, "Mixed-ish," about a mixed-race family. "There are times where we're like, 'Are we sure we're allowed to do this? I mean, is this appropriate?' And we've been assured that the writers and the executive producers and everyone behind the scenes has gone through the blender to make sure that we are not being offensive for offensive's sake."
Related: