Just one month before her death, Carrie Fisher shocked "Star Wars" fans with a big romantic reveal in her 2016 memoir, "The Princess Diarist."
She and her on-screen love, Harrison Ford, had a torrid affair while working on the first film in the series. But, as it turns out, there's another cast confession she could have made.
Fisher, evidently, shared an out-of-this-world moment with her on-screen brother, too.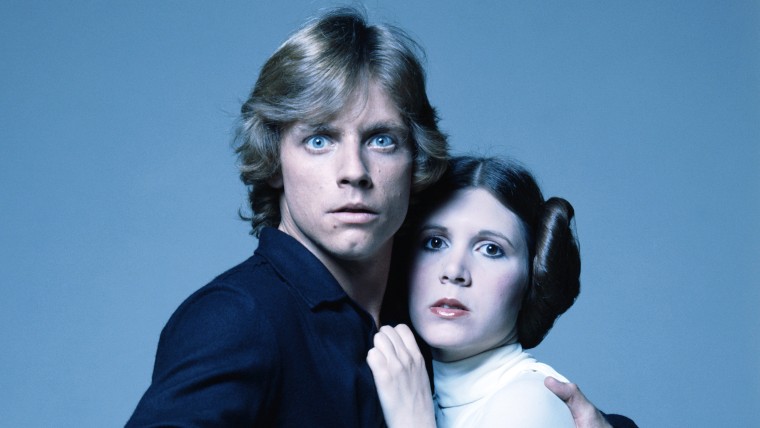 Mark Hamill, who played Luke Skywalker alongside her Princess Leia, recently offered up his own shocker.
"Carrie and I were attracted to one another, but I knew from previous jobs that it would have been a bad idea (to get involved)," he told The Guardian. Then, recounting a rare exception they once made, he said, "I remember one time — I'm sure alcohol was involved — we were talking about kissing techniques. I said, 'Well, I think I'm a fairly good kisser. I like to let the women come to me rather than be aggressive.' And she said, 'What do you mean?' Well, next thing you know we're making out like teenagers!"
Hamill explained that they were "all over each other," until they realized what they were doing and broke it off with laughter. It was an unfortunate turn of events, as far as he was concerned, since "the rocket launch sequence had been initiated."
Ahem.
While his crush on her endured, their relationship changed. Just as Luke and Leia shared a kiss before realizing they were brother and sister, Hamill and Fisher eventually developed a similar bond.
"We became like real siblings over the years," he said.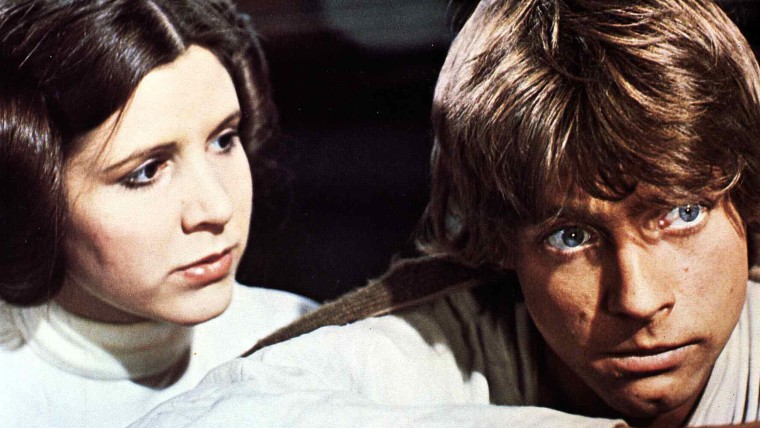 That's why Fisher's death in December of last year — just one day before her mother, Debbie Reynolds, passed — hit him so hard.
"It's devastating and I still haven't come to terms with it," he said. "Gosh darn it, I still think of her in the present tense, you know? If she were here right now, she'd be behind you giving you bunny ears and me the middle finger because she was all about having fun all the time."