"No words" — that was Mark Hamill's first public reaction to the news that Carrie Fisher, his friend and former "Star Wars" co-star, had died Tuesday.
But hours later, Hamill was able to sum up how he felt about losing an important person — an important "princess."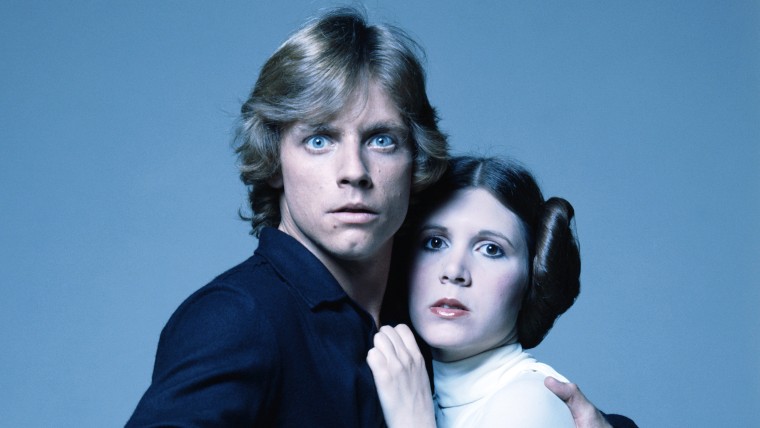 RELATED: 'The force is dark today': Stars mourn the loss of Carrie Fisher
"It's never easy to lose such a vital, irreplaceable member of the family, but this is downright heartbreaking," he wrote. "Carrie was one-of-a-kind who belonged to us all — whether she liked it or not. She was OUR princess, damn it, & the actress who played her blurred into one gorgeous, fiercely independent & ferociously funny, take-charge woman who took our collective breath away. Determined & tough, but with a vulnerability that made you root for her & want her to succeed & be happy."
Hamill first worked with Fisher in 1977's "Star Wars: A New Hope," and he last starred alongside her in the 2015 installment "The Force Awakens." While he hasn't been without his "space-twin" for long, he's already feeling her absence.
"She played such a crucial role in my professional & personal life, & both would have been far emptier without her," he continued. "I am grateful for the laughter, the wisdom, the kindness & even the bratty, self-indulgent crap my beloved space-twin gave me through the years."
He ended his message with thanks to the actress and a simple sign-off that said it all: "I love you."
Follow Ree Hines on Twitter.