If you're one of the nearly 19 million people who've watched Taylor Swift's "Bad Blood" video since it debuted Sunday, you may have noticed that one of the tough gal celeb cameos was Mariska Hargitay.
Hargitay's appearance in Swift's video brings their mutual admiration society full circle: Back in 2014, when Swift acquired a Scottish fold kitten, she named it after Hargitay's "Law & Order: SVU" character, Olivia. But as it turns out, Hargitay and Swift don't just have a connection where they send virtual pats on the back. They're real pals!
On Monday's "Late Night," Hargitay recalled how the two connected. "I met her at the Met Gala, and I was so uncool, and she's standing there like, 'Hi, I love your show!' I didn't know she was like the second coming ... She was so sweet."
Later, they both were at a concert in and Hargitay and her husband had no way of getting home after it was all over. "And she was like a little angel that goes, 'Oh, do you guys need a ride?' ... And then she drove us home and that was the end of it."
Not long after that came the text from Swift asking Hargitay to appear in the all-star "Bad Blood" video, in which Hargitay got an appropriate code name: "Justice."
The actress is still giddy from the video experience, she noted. "It's just so awesome, and it makes me feel super badass."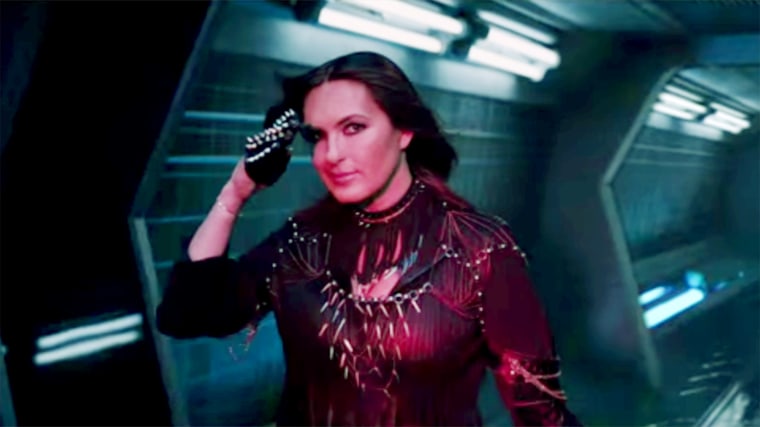 We already thought she was!
Check out the interview and the music video; Hargitay pops up around 2:47!