It's been five seasons since Olivia Benson and Elliot Stabler parted ways on "Law& Order: SVU," and most of us are just about out of the denial phase that we'll never get to see "Bensler" happen.
Fortunately, actors Chris Meloni (Stabler) and Mariska Hargitay (Benson) remain great pals, and occasionally are there to gift us with a reminder of just how wonderful the on-screen detective pair were!
Take this latest selfie, posted on Meloni's Instagram Tuesday. Don't they look adorable?
RELATED: 'Law& Order: SVU' stars Mariska Hargitay and Chris Meloni reunite
Hargitay naturally reposted the image with her own hashtag-filled caption, which read: "#ChrisMas #ChrisKringle #AVeryBenslerChristmas#TheChrisWhoStoleChristmas#HomeMeloni #HolidayClassics #BenslerTogether."
The dynamic duo were together from the very first "SVU" episode in 1999 until 2011, when he departed after contract negotiations failed. Over the years, it was clear that the pair had a special connection, but Stabler was a married man with kids and the relationship never quite became a romance. But that didn't stop fans from wishing, hoping and praying.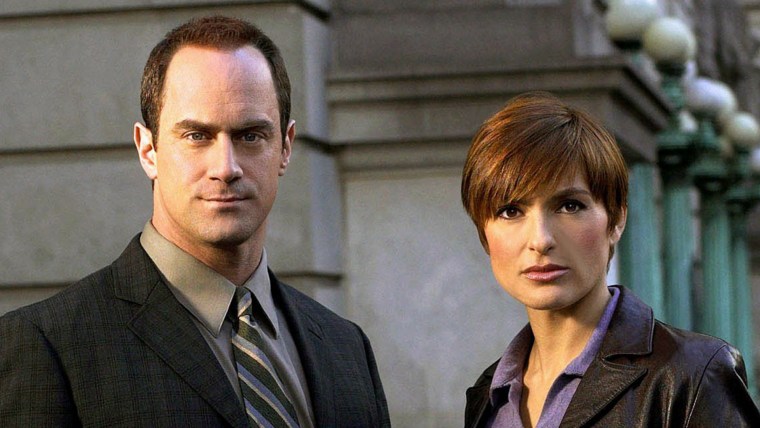 RELATED: Law& Order: IBC? 'SVU' gang chills out for ALS Ice Bucket Challenge
Fortunately, the actors remain close pals and occasionally invite everyone else into the huddle; the last selfie they posted was in March and featured a heavily-bearded Meloni:
Hey, we'll take what we can get!
Follow Randee Dawn on Twitter.