Valentine's Day is not over until we get to see one of our favorite TV pairs, together again!
Fortunately, Mariska Hargitay helped out by posting a picture Wednesday of herself with her former "Law & Order: SVU" co-star (and detective partner) Christopher Meloni.
RELATED: Mariska Hargitay: Chris Meloni's 'SVU' exit opened door for Olivia's romance
The mystery, of course, is what they're doing exactly. She's just plain adorable with her dreamy smile, but it's not clear if he's giving the side of her head a kiss or whispering sweet nothings.
Maybe it's both!
Hargitay and Meloni started out on "SVU" together when the show debuted in 1999, but he departed (and broke everybody's heart) in 2011.
The pair were never a romantic couple on the show, but that didn't matter to fans, who loved their special chemistry.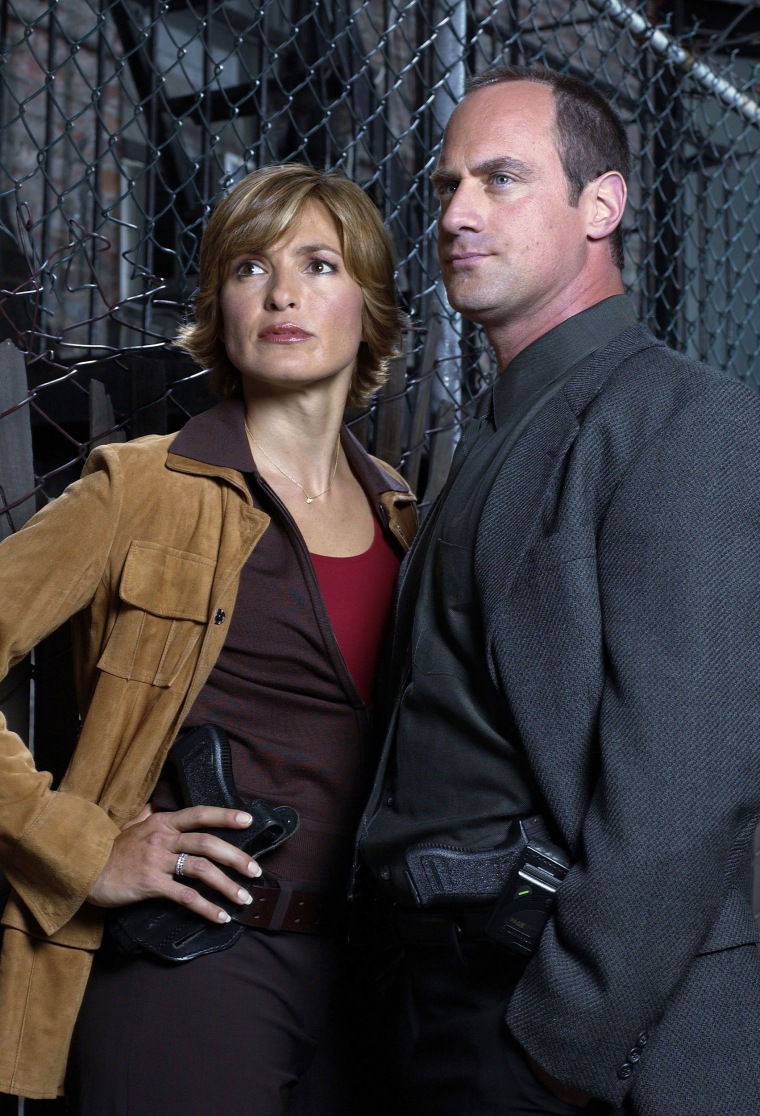 This isn't the first reunion photo the pair have taken. Here's a quick revisit of some of our favorites:
RELATED: Remember when these celebrities guest-starred on 'Law& Order: SVU'?
It always does our hearts good to see Benson and Stabler, together again, in whatever form we can get them!
Follow Randee Dawn on Twitter.