Actress Marisa Tomei is hoping that playing mothers in movies at this stage of her career does not put her in a box where those start being the only roles she gets offered.
The Oscar-winning actress was blunt in an interview with Collider about accepting mom roles, which include the one she plays in the new Amazon movie "The King of Staten Island" starring comedian Pete Davidson.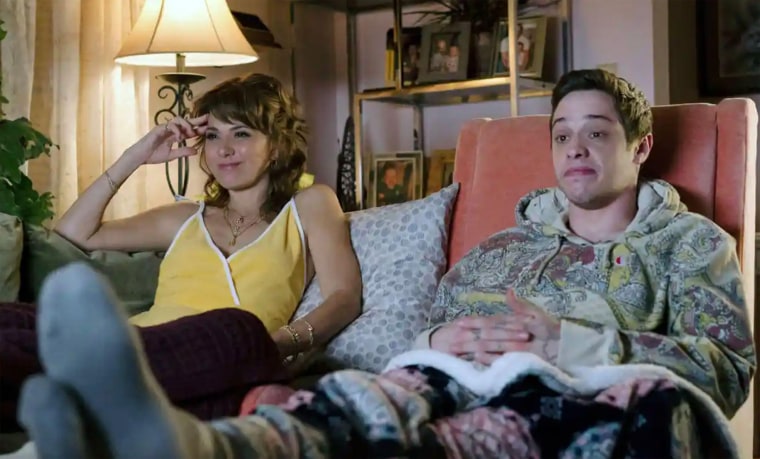 "I really regret starting down this road, and I really regret starting to do that," she said." I was talked into it — not this (movie), but I mean just that change — and I really always felt like, 'Oh, I could play a lot of things.' Honestly, it's probably more of a stretch than other things. I guess I said it all."
Tomei, 55, won Best Supporting Actress in 1992 for her role as Joe Pesci's sassy fiancée in "My Cousin Vinny" and also received Oscar nominations for "In the Bedroom" in 2001 and "The Wrestler" in 2008.
In recent years, she has played Aunt May in the Spider-Man movies starring Tom Holland. In "The King of Staten Island" she plays Davidson's mother, who raises him alone after his father dies when he's 7 years old.
"I think every actor and actress has a lot of dimensions to them and if the scope of what is being written and being made is narrow, and you want to keep working, you do what you can,'' she said. "I mean, I do. I tried it. It was maybe not the right road, but you know, I do try to make the most of it."
Tomei made it clear that she was not disappointed with playing a mom in her newest film, which is directed by Judd Apatow.
"I love this movie and I'm very happy to be in this,'' she said. "It's basically the key relationship. It's really the mom and the son who are left with each other, and Judd gives a lot of real estate to that relationship and to the nuance of that dynamic in a family, which is very unusual to have this kind of part be a central part."
Tomei hopes to avoid getting typecast because she would love to take on a variety of roles.
"Even genres that I would love to be in — the femme fatale, and in a noir," she said. "I still think there are other aspects of even romantic comedies. I really love them, but really at a screwball level. The breadth of as much as women are, there's all so many roles. Sometimes when it's like the heart of the movie, you hear that a lot, it can kind of sometimes mean, 'Thanks a lot, we won't pay you.'"