It's not too surprising when a leading lady and her male co-star fall for one another while making a movie (hello, Carrie Fisher and Harrison Ford).
But Marion Cotillard, who stars as a French resistance fighter opposite Canadian intelligence officer Brad Pitt in the new World War II film "Allied," insists that was not the case with them, and she didn't allow bogus gossip reports to get under her skin.
"I never take anything personally when it doesn't concern me," she said on TODAY Thursday of the whispers, which started when Pitt and his wife Angelina Jolie split in September. "So I didn't take it personally because I had nothing to do with those rumors or situation."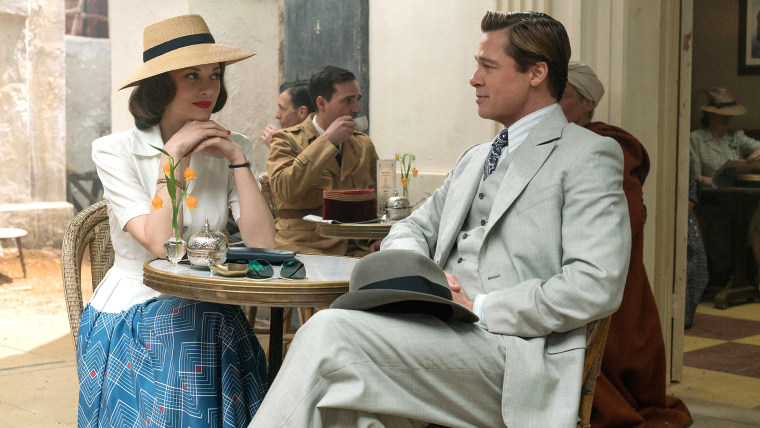 RELATED: 'Allied director Robert Zemeckis talks chemistry between Brad Bitt, Marion Cotillard
Pitt's separation from Jolie came as a surprise to many fans. Gossip reports said the 52-year-old actor had gotten cozy with Cotillard, who is expecting her second child with partner Guillaume Canet.
But she has insisted they were nothing more than co-workers all along, even posting a statement on Instagram in which she expressed the hope that Pitt and Jolie "will find peace."
In fact, she and Pitt did spend time as romantic partners — but only on-camera. Love scenes, she noted, have to be choreographed before the camera even turns on. "It's always [an] awkward situation, but it's also a very fun situation because it's awkward," she said.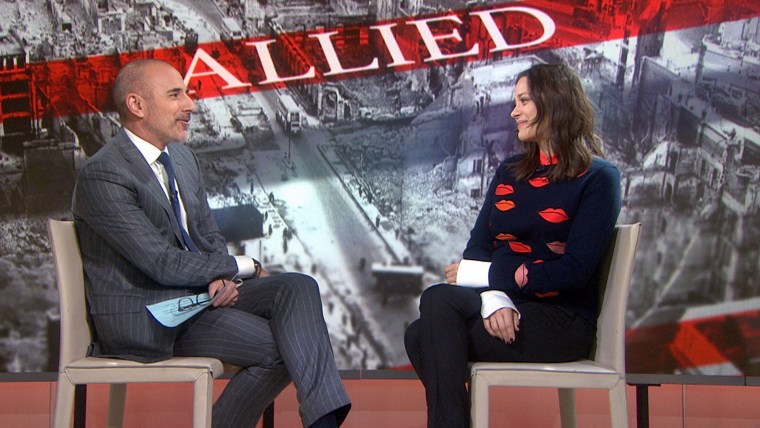 RELATED: Marion Cotillard addresses Brad Pitt affair rumors, wishes Pitt, Angelina Jolie 'peace'
And the native Parisian even praised Pitt for his French accent. "He did an amazing job, and his commitment to speak French and to be fair with the language [was admirable]."
In the end, Cotillard says she won't let the rumors ruin her experience on the film. "I don't give energy to this," she said. "It was a wonderful, wonderful experience working with such a visionary director and an amazing actor. So that's all that matters."
Follow Randee Dawn on Twitter.