Someone dropped the ball when it came to Mariah Carey's live performance on "Dick Clark's New Year's Rockin' Eve with Ryan Seacrest" Saturday night, and now the singer is breaking her silence about it.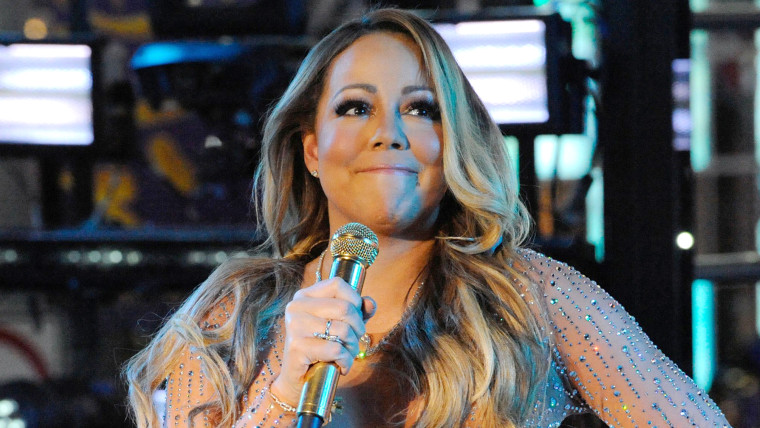 Just days after Carey struggled to get through a much-hyped set — that featured very little singing, some commentary and an early exit from the stage — the "Emotions" hit-maker is hitting back about the event that left her "mortified."
"All I can say is Dick Clark was an incredible person and I was lucky enough to work with him when I first started in the music business," Carey told Entertainment Weekly of the icon who once ran the show. "I'm of the opinion that Dick Clark would not have let an artist go through that and he would have been as mortified as I was in real time."
RELATED: Mariah Carey shrugs off New Year's Eve performance, looks forward to more 'headlines'
During the disastrous performance, Carey told the crowd that she couldn't hear the music and said, "We didn't have a [soundcheck]," as the music played on without her accompaniment.
"It's not going to stop me from doing a live event in the future," she assured in the interview. "But it will make me less trusting of using anyone outside of my own team."
One member of Carey's team, her manager Stella Bulochnikov, told Entertainment Tonight that the New Year's Eve event "had major technical glitches," and said the production company's decision run the debacle again for the later West Coast broadcast was "in a way sabotaging, as they wanted a viral moment."
RELATED: Mariah Carey only eats these 2 foods every single day
But Dick Clark Productions denied that in a recent statement.
"As the premier producer of live television events for nearly 50 years, we pride ourselves on our reputation and long-standing relationships with artists," the statement read. "To suggest that Dick Clark Productions, as producer of music shows including the American Music Awards, Billboard Music Awards, New Year's Rockin' Eve and Academy of Country Music Awards, would ever intentionally compromise the success of any artist is defamatory, outrageous and frankly absurd."
As for Carey, in the wake of the performance, she's had plenty of support where it counts most to her.
"My true fans have been so supportive," she told EW. "And I am so appreciative of them and everybody in the media that came out to support me after the fact because it really was an incredible holiday season that turned into a horrible New Year's Eve."