If you need a buddy on the long car commute to work, you could do a lot worse than to have Mariah Carey riding shotgun. And as James Corden revealed on Wednesday's "Late Late Show," not only is Carey great for keeping things interesting on the road, she's a one-woman jukebox!
"Thanks so much for helping on my journey to work," said Corden, who's been hitting it out of the ballpark in his first week as host, in a funny clip from the show.
"I know, it's the worst," said Carey.
Corden put on the radio and — what a surprise! — Carey's music ("Always Be My Baby") came out of the speakers. Which meant it was karaoke time! (Carey initially said she wouldn't sing, she'd been up all night, but the pull of the music was too strong.)
"Come on, give me some sugar!" Corden entreated her as "Vision of Love" started playing, so Carey did exactly that ... with Corden backing her up.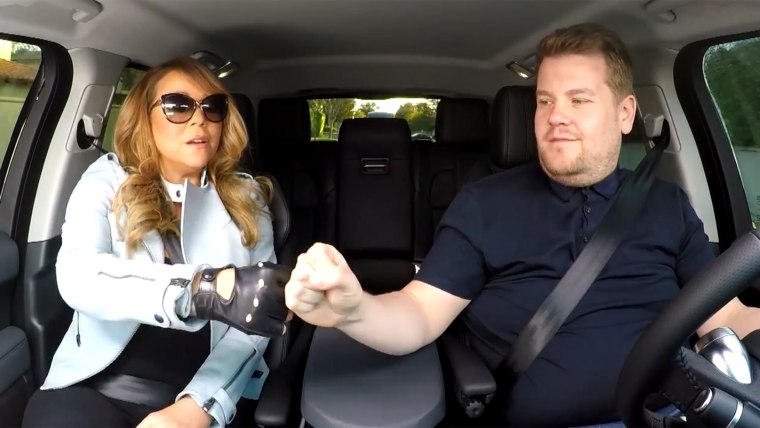 Of course, the non-singing was fun too, as the pair traded accents and Carey began flicking at his neck with her fingers.
Sadly, the ride had to end as Corden arrived at the CBS studios. He did thank her for helping him with his commute, and asked if she was all right finding her way home.
"I'll just hitch a ride, see if someone picks me up," said Carey.
Now that's another video we'd like to see!