When we talk about ringing in the New Year, we don't usually literally mean with a ring. But Maria Menounos, who surprised everyone with a live, on TV wedding ceremony on New Year's Eve, sure did!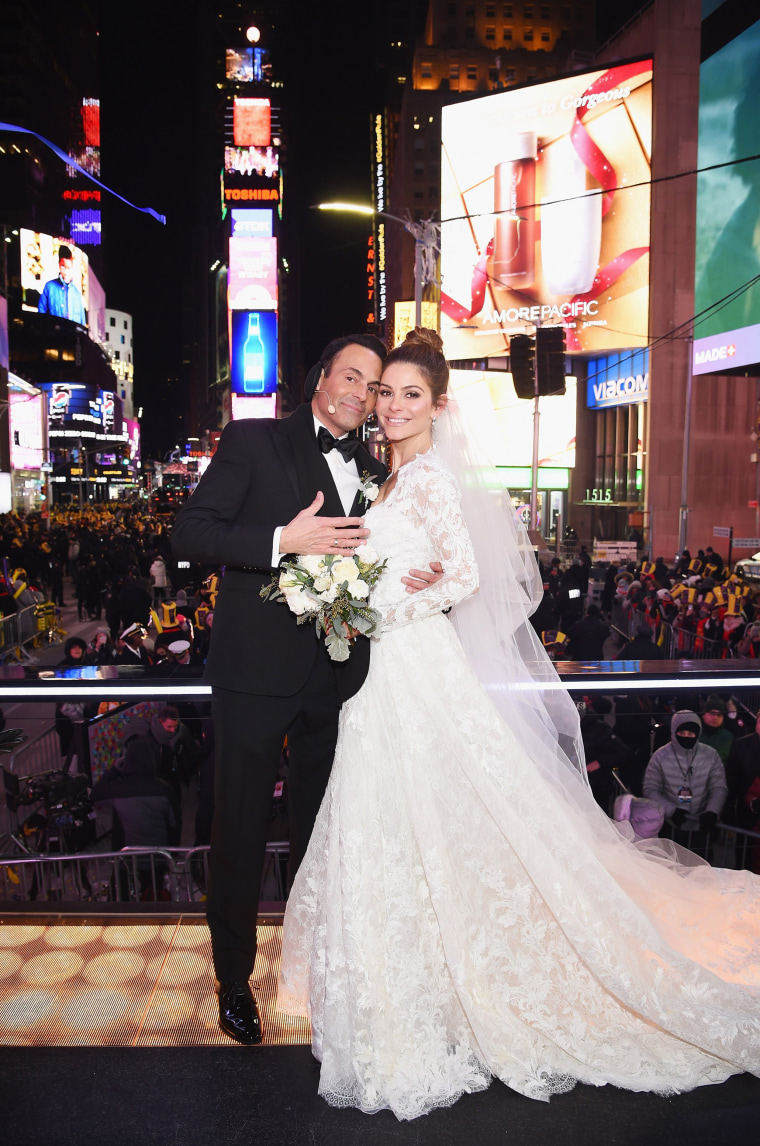 The former E! host wed longtime boyfriend Keven Undergaro in Times Square in New York with less than 20 minutes to go in 2017. She'd been co-hosting the Fox New Years's Eve special and her co-host, Steve Harvey, officiated.
She dropped the news on her parents, Constantine and Litsa Menounos, shortly before the ceremony:
The pair had been dating for 20 years, and writer/producer Undergaro, 51, proposed to Menounos, 39, in 2016 on Howard Stern's live radio show.
She'd alerted her Twitter followers to tune in earlier in the evening:
The bride wore a Pronovias strapless lace "Randala" designed gown, which came with a lace detachable coat, People magazine reported.
The whole shebang was not originally Menounos' idea; as she told People, a producer said they'd wanted to have a live wedding during the New Year's Eve broadcast, but they hadn't found a couple. "She said, 'Unless you and Keven want to get married,'" recalled the bride-to-be, who said no initially. "I was nervous but I got in the car and kept thinking about it and I was like, 'Wait, this really is kind of perfect.'"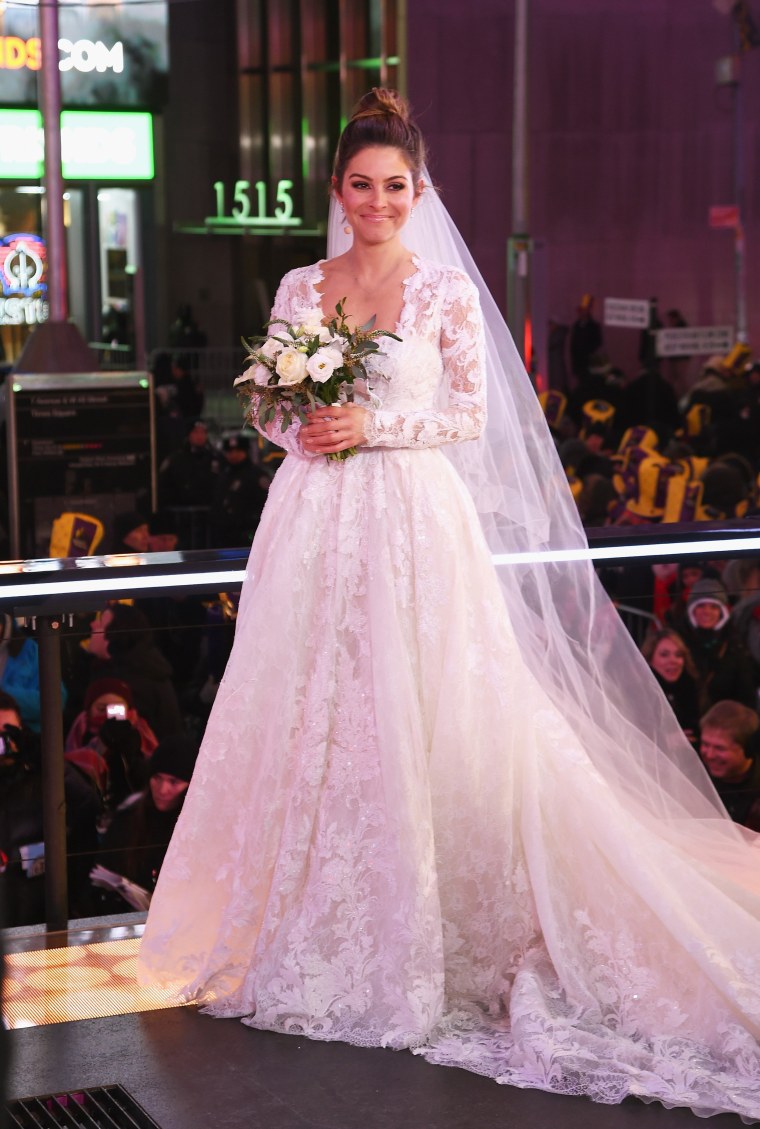 Turns out Undergaro had been working with Stern's people to do a surprise live wedding on his show. But everything worked out in the end.
And they even landed a few congratulations on social media from friends and fans:
Menounos had a very challenging 2017, undergoing surgery that removed a benign meningioma brain tumor; after that, she left E! News.
"The brain tumor is the best thing that ever happened to me," Menounos told Women's Health last month.
"It's freed me from all of that anxiety of having to be perfect. You can't control everything; leave it to God and just say, 'OK, this is my journey.'"
And her journey has just taken a brand new turn in the road. Congratulations to the happy couple!
Follow Randee Dawn on Twitter.