Maria Menounos and Keven Undergaro are engaged, and the longtime boyfriend of the E! News co-anchor chose an unorthodox setting Wednesday morning to pop the question: Howard Stern's SiriusXM radio show.
The couple appeared as guests on "The Howard Stern Show," where the host asked when they were going to get married. After a few jokes, Stern handed Undergaro a microphone, prompting Menounos to say, "I felt like he was about to propose right now." Although Undergaro initially claimed he wasn't, Stern made a point to address Menounos: "Your boyfriend of 19 years wants to talk to you, Maria."
Undergaro, a TV producer, recalled to Menounos how much they'd experienced as a couple over the course of almost two decades. "It reminds me just how much I do love you," he said. "And although I said that this isn't a proposal, I want to ask you something, Maria."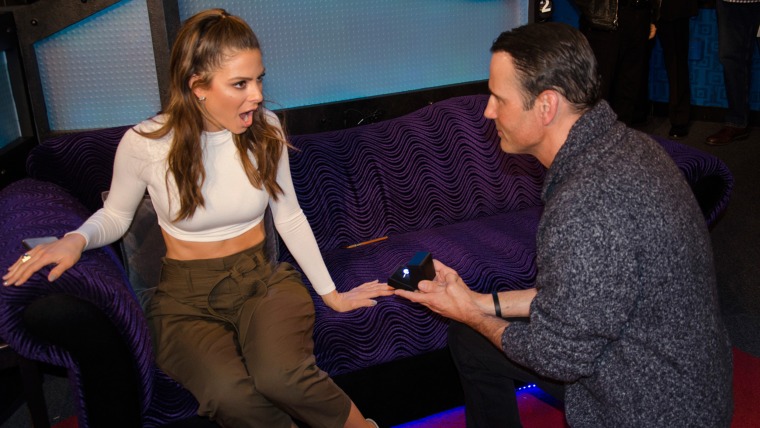 Menounos and Stern's sidekick Robin Quivers could be heard gasping after Undergaro said the word "proposal."
According to Stern's website, that's when he dropped to one knee and presented her with an engagement ring. "Would you make me the happiest man on earth?" Undergaro asked. "And would you marry me?"
Menonous seemed shocked, replying, "Are you [bleeping] kidding me right now?" But it appeared to be the best kind of a surprise, as she verbally agreed to the proposal moments later. "Oh, my God! Yes! Yes! Yes! Yes! Of course! Oh, my God! I can't even believe this is happening."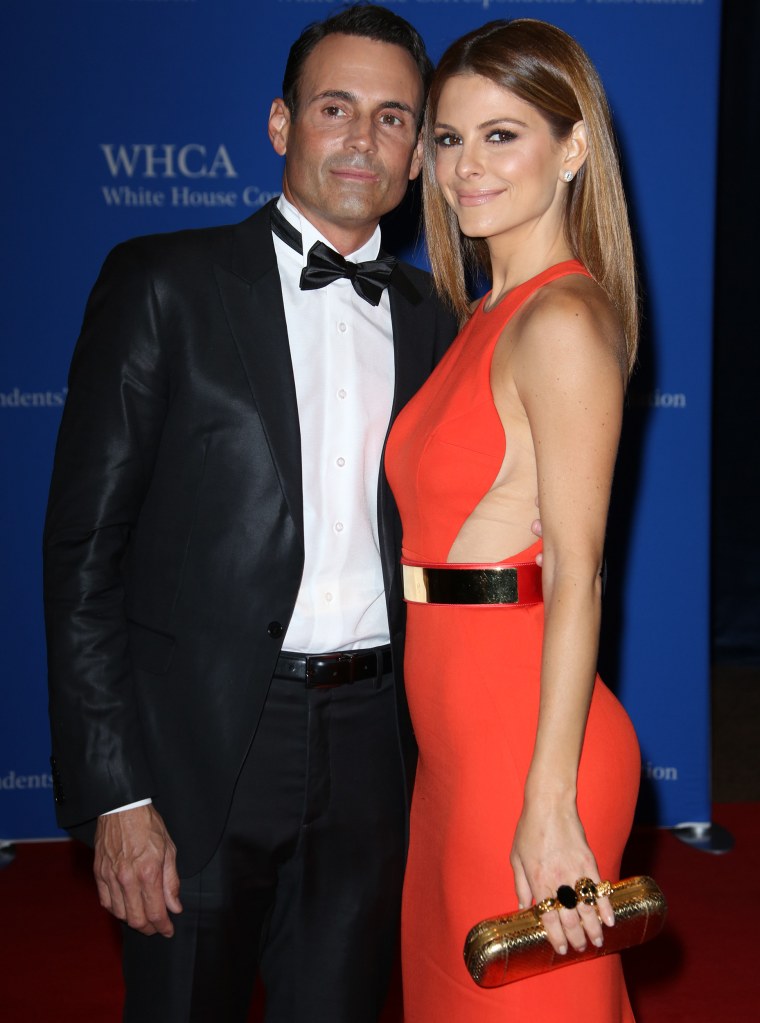 SiriusXM posted an audio clip of the engagement on SoundCloud, and as is often the case with Stern's show, some language and content could be considered NSFW.
Although Stern's radio show might seem like an unusual place to pop the question, Menounos and Undergaro have been super-fans of the broadcast for a long time.
MORE: Maria Menounos tries, fails to achieve 'cake pop sobriety'
"I love you so much, and this show has meant so much to both of us," Undergaro told Menounos. "It was the first thing we listened to together, 19 years [ago] in that basement on a twin mattress, and I said, 'One day you will be on that show, and you will be a star.' And here you are, and here we are, and it's like, why not make it official now?"
Menounos later reflected on that same day in the late '90s. "I remember being on a mattress in a basement, living with all these people, when we were struggling and listening to your show, when Carmen [Electra] was on, and Keven was like, 'You're going to be on that show someday, and you're going to be a big star.' And he's helped me through this entire journey. We've been partners all the way through."
Replied Stern, "It's almost like you have to marry him," prompting laughs from others in the studio.
Two years ago, Matt Lauer asked Menounos if the couple got tired of being asked when they were going to get married. "It's a natural question," she told Lauer on TODAY in July 2014. "I ask people that when they've been together for a long time, too, because I'm curious about what they're doing, but I get it. My parents are really the ones who are asking the most."
On Wednesday, Undergaro said the only people he'd clued in about his pending proposal were Menounos' father, Costas; Undergaro's mother; Stern and his wife, Beth, who helped Undergaro pick out the ring; and Menonous' publicist.
Keeping the proposal a secret from Menonous was a huge challenge, Undergaro said. "I've never been able to pull off anything with her in 19 years," he added. "[As] a reporter, she knows every detail about my life."
Confirmed Menounos, "I know everything!"
Except, apparently, this thing.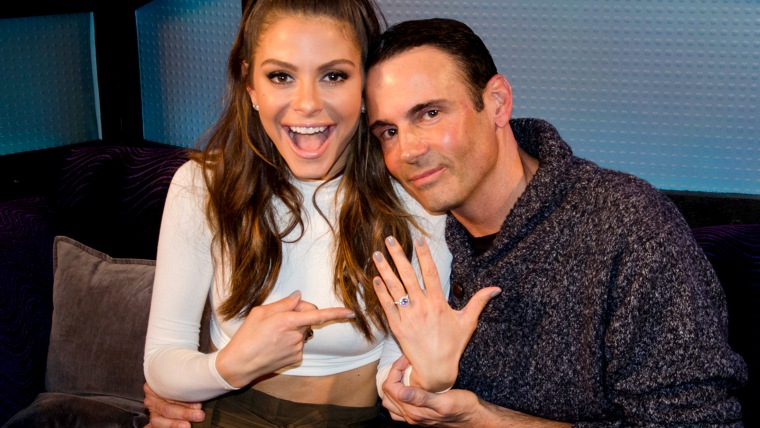 Her parents, who have been married for 41 years, joined the happy couple in Stern's studio to celebrate the occasion. That's when Stern asked them, "Is Keven really worthy of such a beauty, like Maria is?"
Menonous' mom, Litsa, replied, "No question about it. Of course he is. Are you kidding?" After she congratulated the newly engaged couple, Costas added, "And we want grandchildren, too."
Menounos laughed, and replied, "We're workin' on it!"
Follow TODAY.com writer Chris Serico on Twitter.