Tears will be raining down like confetti after the Super Bowl.
The stars of the hit NBC drama "This Is Us" are warning fans that watching the episode after Sunday's big game will feel like getting sacked — when the show reveals exactly how Milo Ventimiglia's character, Jack, died.
"I don't know if people are going to be ready for the next episode. I'm not. I haven't seen it yet," Mandy Moore told Us Weekly.
"I mean, I filmed it and it was really hard on every level. I think it's … I think it's gonna be a good soul-crusher."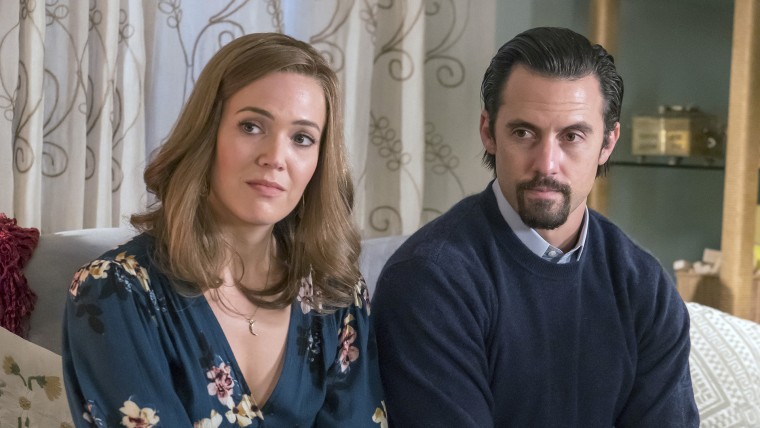 This weekend's eagerly awaited special episode answers a question that has been haunting fans since the show began, and appropriately enough surrounds an ill-fated Super Bowl party. The Season 2 premiere kicked off with a major clue surrounding Jack's death: A scene in which a recently widowed Rebecca pulled up to the burned out remnants of the family home.
Further details were threaded in recent episodes — batteries left out of the smoke detector, and then Tuesday night, an implication that a faulty slow-cooker is the cause of the fatal blaze. (Backlash against the fictional appliance from pained fans was so great that Crock-Pot opened a Twitter account to defend its products.)
Sunday's episode will really be an emotional burn. Ventimiglia himself warned that it's going to "hurt to watch.
"I think this is just one of those moments where you know it's on its way. And it's going to sting. It's going to hurt," the actor told US Weekly. "But I think ultimately, hopefully, people can accept and hold the memory of Jack with a full heart and move that into their lives."