Mandy Moore is ready to be a mom!
During a visit with talk-show host Conan O'Brien on Wednesday, the 32-year-old "This Is Us" star revealed that playing a doting mom of three on the hit NBC show has "sort of activated that maternal side of me."
Moore, who plays Pearson family matriarch Rebecca, credits the "three extraordinary young actors" (Mackenzie Hancsicsak, Parker Bates and Lonnie Chavis) who play the Pearson kids, Kate, Kevin and Randall, as young children.
RELATED: Mandy Moore's parents get brutally honest about her 'This Is Us' character
It's the first Hollywood job for most of them, Moore said, and she often finds herself attending to them like a real-life mom — especially during food scenes.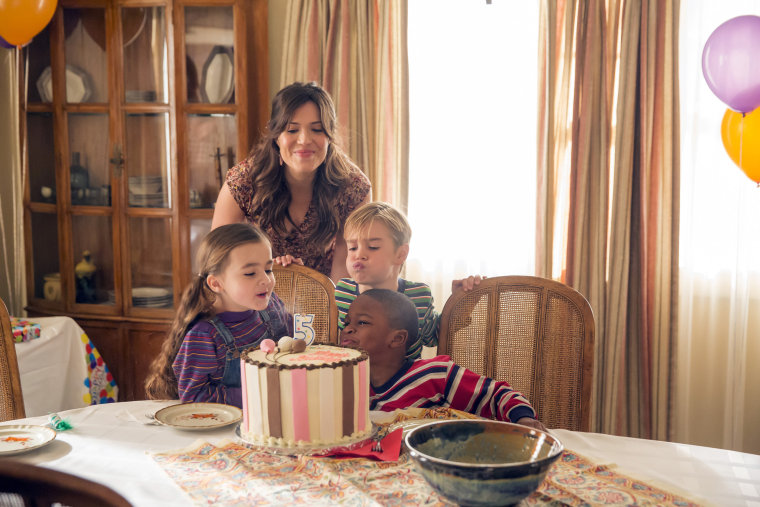 "Milo (Ventimiglia), who plays my husband on the show, we're always like, 'Guys, slow down. Because you guys don't realize you're committing yourself to eating that same amount for the entirety of the scene, which can sometimes be a couple hours,'" said the actress, who's been dating musician Taylor Goldsmith since 2015.
RELATED: Mandy Moore reacts to Milo Ventimiglia's new look: 'I don't know that person!'
And just like a real mom, Moore already has favorite family memories involving her TV kids.
"I remember we were shooting the Christmas episode and there was some melted peppermints in a candy dish that wasn't even from the prop department. Clearly, it was set decoration," she recalled. "I turn my back for one second —and all of them have jammed peppermints in their mouths!"
The actress also works with newborns in flashback scenes, but confessed that before "This Is Us" she had little experience with babies — in fact, the show's crew had to teach her how to change a diaper!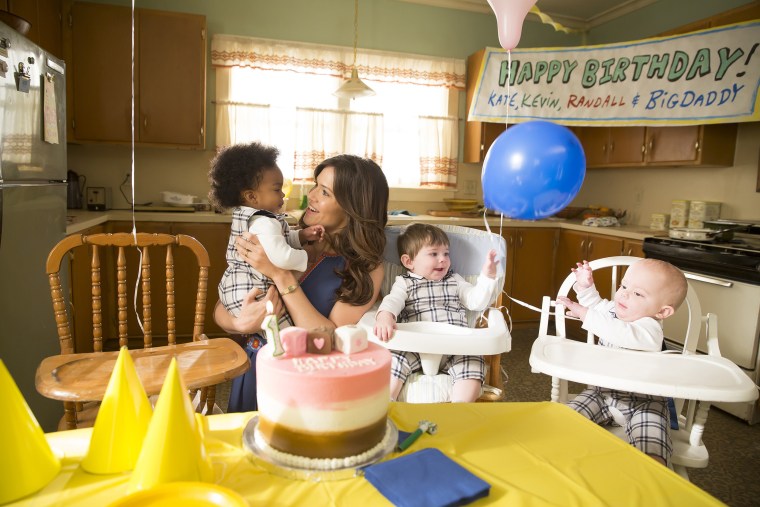 But cradling all those sweet little ones has changed her.
Said Moore: "I'm totally ready to have kids now."