(Spoiler alert! If you didn't watch Tuesday night's episode of "This Is Us," what are you waiting for? Details about one key plot point follow.)
Fans of "This Is Us" love the Pearsons, but there's one member of the extended family they haven't exactly warmed up to — at least not until now.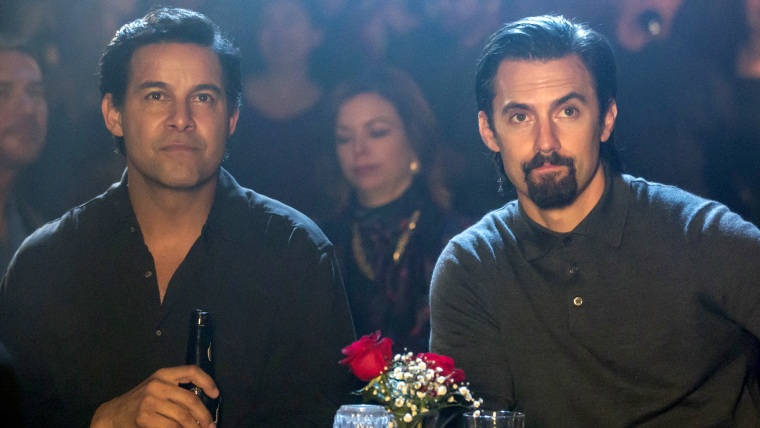 Last season, viewers followed the time-hopping plot and learned that Jack's best friend, Miguel, later goes on to marry his widow, Rebecca. But without any other details, Miguel instantly became the one character they loved to hate.
Was he a back-stabbing bestie? Did he double cross Jack? Did he move on with Rebecca before either of them even had a chance to grieve?
Now fans know the answer to all of those questions is no — or at least, probably not. And Rebecca star Mandy Moore is glad they finally got that hint.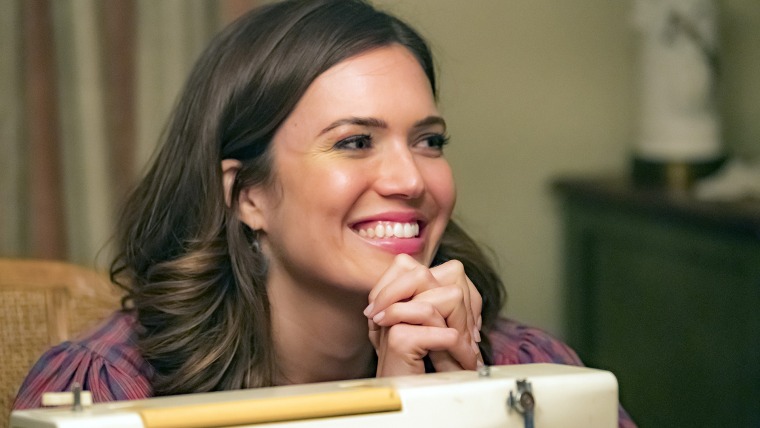 At the end of the latest episode, in a part of the story set in 2008, Miguel reached out to Rebecca via Facebook to catch up with her after eight years of silence between them.
"Can the world like him now? I feel like this is a clear indication that the world can slowly start to embrace Miguel," Moore told Entertainment Weekly.
Yes, presumably, if Miguel and Rebecca were out of touch for so long, they didn't get together until long after Jack's death.
"This was a new revelation to us, as well, (and) that was not something I was expecting," the actress explained. "I mean, I had my own thought in my mind about when they sort of found each other, but I was clearly as surprised as the audience was to read that at the end of this episode. ... And I feel like it opened up a whole new line of questioning."
Of course one of those questions could be: Are we really sure they didn't hook up before, too?
After all, Jack's death occurred around 1997, which still leaves three years when Miguel and Rebecca could have been together.
But that isn't how Moore sees it.
"I think the better thing at this point is just to focus on the fact that Miguel and Rebecca did not get together until after 2008," she said. "I think they were still definitely involved in each other's lives (earlier) obviously after losing their best friend and her spouse. I think that in my mind, the family leaned on him and I think he really stepped up as a best friend would to help make sure that the family was okay and staying on the right track, but I still like to believe that nothing crossed that line until this point in time."
In other words, it's time to give Miguel a break.
"The more important thing is it was a bit of redemption for him, because he's so universally — I don't want to say reviled — but people have very strong opinions about Miguel," Moore laughed.
But this redemption shouldn't really come as a surprise. The man behind Jack, Milo Ventimiglia, dropped at hint about what was to come during a September interview on Megyn Kelly TODAY.
"You shouldn't be mad at Miguel," he said, urging viewers to keep an open mind.
And Papa Pearson is always right!